Sports Direct is facing growing unrest among its shareholders over the retailer's ongoing search for a new finance director.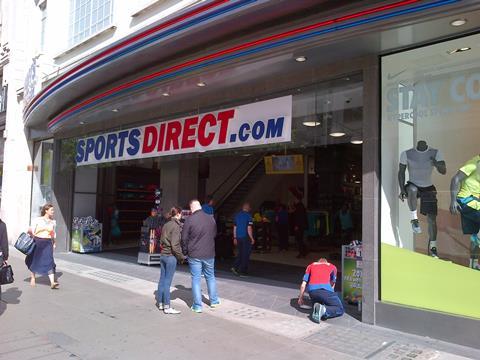 As previously reported by Retail Week, billionaire owner Mike Ashley has failed to find someone to fill the position, which was vacated 14 months ago.
The delay has put Ashley on a fresh collision course with the City after investors admitted it "puts too much power" in his hands.
Sports Direct's third largest institutional investor, Crispin Odey, has added to the mounting pressure on Ashley by admitting the wait to appoint a new finance director was a "big concern."
Odey, who controls almost 5% of the sportswear retailer, has previously backed Ashley, hailing him as a "genius."
But speaking to The Sunday Telegraph, Odey warned that the lack of a finance director meant there was no one in place to question Ashley's decisions.
He said: "This puts too much power into one person's hands. They have got to move quickly on this."
Standard Life, another top 10 investor, also criticised Sports Direct, saying there is "a need for a higher standard of governance assurance."
Ashley floated Sports Direct in 2007 but still owns 55% of the retailer.
Sports Direct has been without a finance director since December 2013 after Bob Mellors, who held the role for almost a decade, stepped down for health reasons.
Since Mellors' departure, Sports Direct has purchased stakes in Tesco, Debenhams and online retailer MySale.
Standard Life added: "Concern over governance arrangements has been a persistent theme of the relationship between Sports Direct and its minority investors.
"These issues have included board appointments, inappropriate remuneration arrangements, share lock-up agreements and Sports Direct's practice of buying minority stakes in other companies."