Sports Direct has denied that it appointed Keith Hellawell chairman because of his experience of chairing a company that, like the sports specialist, has faced an OFT inquiry.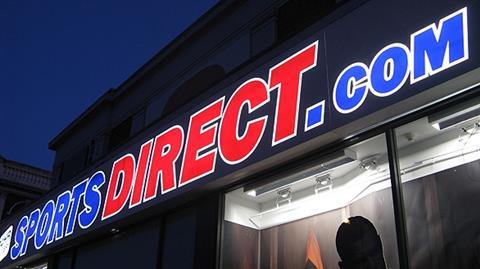 The retailer's chief executive Dave Forsey said: "We are growing up as a Plc and this was all about strengthening the board and having a solid chairman."
Hellawell last month became the group's first permanent chairman since David Richardson quit soon after Sports Direct floated in 2007. He has previously helped pharmaceuticals group Goldshield through an OFT investigation. Sports Direct is being probed at present by the OFT, Serious Fraud Office and Competition Commission.
Pre-tax profits at Sports Direct were hit by unfavourable exchange rates in the 26 weeks to October 25 and fell 40.8% to £57.8m. UK retail sales remained strong and rose 14.9% in the period to £588m. Group revenues climbed 10.1%, helped by a strong performance from its international retail business, which was ahead 22.8%.
Investec analyst Katharine Wynne said that as its rivals gain strength, Sports Direct needs to reinvest in its store base to keep brands on side and make sure it can rebuild margins.
"Management was surprisingly downbeat about prospects for the second half, projecting retail sales possibly flat to down. This reflects the challenge of its much tougher comp as JJB began to fall apart a year ago," she said.
JJB Sports has hired Keith Jones as chief executive. He joins from DSGi, where he is group retail director. JD Sports Fashion has offloaded its stake of almost 10% in JJB.