Family-owned Sofaworks has sold a stake in its business to Ao.com investor Bill Holroyd and the Greater Manchester Combined Authority (GMCA).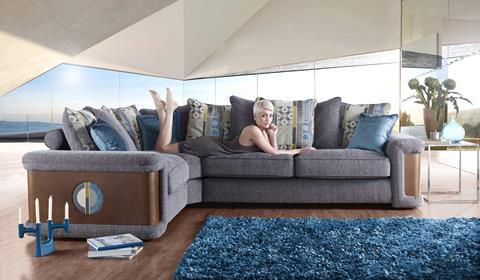 The deal will involve the Tyldesley family keeping a "significant majority shareholding" and the money raised will be spent on accelerating its growth strategy as it hopes to expand its estate from 31 to 50 stores.
Both Holroyd and GMCA have taken an identical size share of equity and the investment is believed to be in the millions of pounds.
Holroyd also holds an investment in Warrington Sports and was formerly the chief executive of Holroyd Meek, and an investor in and chairman of Millie's Cookies, which was sold to Compass Group in 2003.
Sofaworks chief executive Jason Tyldesley said: "At Sofaworks we are on a mission to bring a more refreshing retail experience to this sector.
"We know customers find the sales, offers and tactics used in this sector misleading and we have been re-engineering our business to deliver a better, more transparent experience.
"This injection of capital investment will enable us to bring our philosophy to more and more customers at home and internationally. We will target and grow our market share and develop our retail estate to over 50 stores within the next five years. "
The GMCA is investing in the business as part of a programme supported by the Government's Regional Growth Fund (RGF), which is designed to help companies create jobs.
Wigan Council leader Lord Smith said: "This partnership will bring greater economic prosperity to Greater Manchester, allowing the local business to thrive nationally and internationally – aiding our plans to strengthen Greater Manchester's economic ties."
Sofaworks has a turnover in excess of £100m and experienced a "record Christmas", with recent trading in the "high double-digit" like-for-like sales growth.
Since rebranding from CSL Sofas in December 2013 to Sofaworks, the retailer has invested in opening new stores, improving the store estate, launched a new IT platform and re-organised its store team structures and marketing communications.