Carpetright's group sales rose 7% in the 13 weeks to January 30, but the UK performance was weaker than expected because of the snow.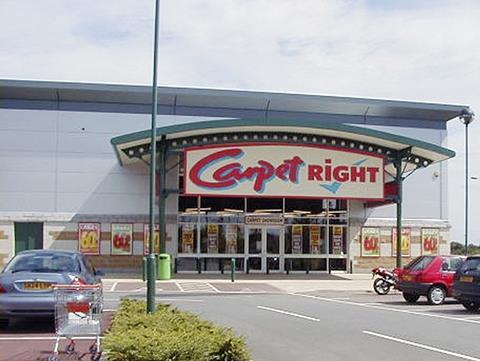 Sales in the UK and Ireland advanced 2.3% like-for-like and increased 7.7% in total.
Carpetright group finance director Neil Page said: "There's no doubt the snow had an impact. Some weeks we were down 30% like-for-like. We were trading very well in the run-up to Christmas, with like-for-likes up 11% to 12%. Then the business slowed, but we'll recover some of that."
Overall, however, the retailer was pleased with its third-quarter performance. Chairman and chief executive Lord Harris of Peckham said it "demonstrates the resilience and strength of our business plan".
At Carpetright's European arm - comprising the Netherlands and Belgium - like-for-likes dipped 3.7%, while total sales declined 5.1%. Allowing for the impact of exchange rates, revenue increased 5.4%. The performance beat expectations.
The retailer opened its first Dutch high street store two weeks ago, following the success of smaller formats in the UK. It expects to open 20 in the country in the next two years.
Singer analyst Matthew McEachran said: "This statement is ahead of expectations in Europe and below expectations in the UK, driven entirely by the winter weather, which is now behind them."
Page added that he expects the insurance and housebuilding business to deliver £40m in turnover next year.