Morrisons founder Sir Ken Morrison has launched a scathing attack on Marc Bolland, the grocer's former chief executive who jumped ship to lead Marks & Spencer.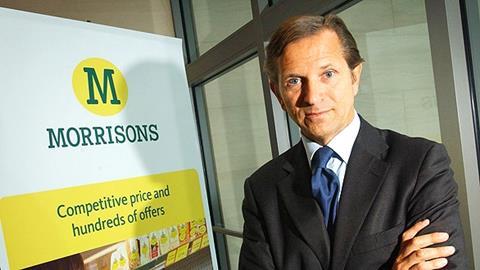 Speaking at Morrisons' AGM yesterday, Sir Ken told shareholders that Bolland had benefited from hard work done by others, the Daily Telegraph reported.
He said: "We worked together for a couple of years but I wasn't too disappointed when he left – he patently wasn't a retailer."
Bolland was widely credited with turning around Morrisons, which he joined from Heineken in 2006, after the botched integration of Safeway following its acquisition in 2004.
But Sir Ken said that by the time of Bolland's arrival "much of the hard work had been done, and the people who did it never really got the credit for it".
He praised Bolland's replacement, Dalton Philips, who joined Morrisons in April. Sir Ken maintained Philips shares many of his opinions and said: "I like the look of him, he's a family fellow, has settled in York and he looks pretty healthy. I think he'll be around for a long time."
Marks & Spencer declined to comment.