The UK is out of recession - by a hair's breadth.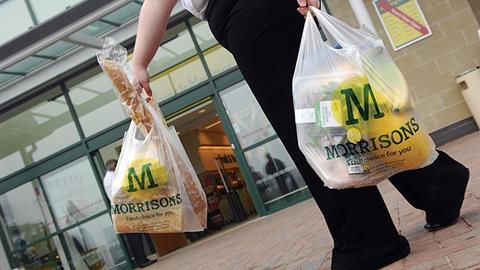 The microscopic rate of growth failed to meet City hopes but the FTSE 100 managed, just, to edge ahead.
The rise brought to an end four days of decline and over the week store stocks, while losing value, performed better than the All-Share Index.
WHSmith brought the retail update season to a conclusion on Wednesday when, true to form, it posted a fall in group sales but was pleased by the performance and confident that the full year would come in as expected.
KBC Peel Hunt rates WHSmith a hold and said: "Rising cash trends and expectations of further cash returns, whether buy-back or special dividend, will offer support as the sector continues to weaken, while international trials offer potential for medium-term earnings growth."
Morrisons was the Christmas winner among food groups after posting like-for-like growth of 6.5% for the period. Buy, recommended Jefferies. The broker said the company enters the new year "with great trading momentum, strong margin potential, an overcapitalised balance sheet and a cheap rating".
Oriel was more cautious, advising hold, and said the shares were at the top of the trading range. The broker said that management "is doing an awful lot right" but reasoned: "The valuation expects perfection, but a rerating or further upgrades as the industry enters a potentially troublesome 2010 is unlikely."
Food retailers' shares again outperformed the generalists'. Broker Bernstein believes the return of food inflation should ignite further interest. "Given the historical relationship between food inflation and sector valuation, we expect increasing support to what is an attractively valued sector."
Numis upgraded department store group Debenhams from add to buy, arguing that at a 20% discount to the sector the retailer's shares are not expensive "even in a double-dip scenario".
The broker said: "Factoring in the potential for margin recovery, and even the medium-term consolidation story, we believe the shares offer fundamental value."
Buy Anglo-French electricals group Kesa, reiterated UBS.
The broker noted: "The UK market is tough for Comet but two legs of the investment case remain intact; a recovery in French like-for-likes and international losses look set to reduce more quickly than we anticipated."
However, Investec prefers DSGi. "We think DSGi should drive market share gains, underpinning like-for-like sales growth, despite potentially weaker consumer demand."
Next week will bring a health-check on the big-ticket sector, when Carpetright updates on the third quarter.