Co-operative chief executive Richard Pennycook advised retailers in crisis to put out the fire as soon as possible.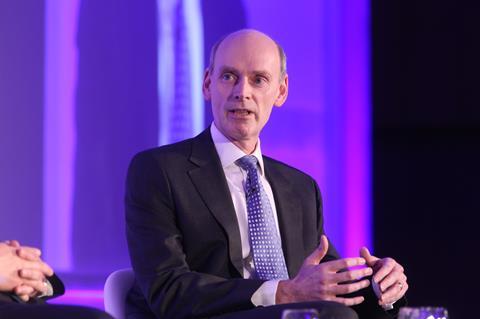 Speaking during a panel session at Retail Week Live 2015 today, Pennycook said when there's a crisis the chief executive has to take charge. "When the fire is blazing, even the British don't say 'oh would you mind handing me that fire hose?'"
"Don't nearly go bust – that is a painful process," he saids. "But when you have that sort of crisis there's an initial period of fixing it."
"You get out of it as soon as you can and get to the period where the change is more measured and orderly, which is where we are now."
Pennycook said the Co-op faced a communications challenge because of what they could and couldn't talk about in regards to its bank.
"Communication wasn't as open as one would have liked it to be," he admitted.
Poundland acquisition
Meanwhile, Jim McCarthy, chief executive of Poundland, said when his business bought 99p Store there were degrees of uncertainty for the two retailers, but he advised bosses to be as open as possible.
"When any company announces its intention to take over another there are two challenges the company you're taking over and how they think and act going forward, and also in your own company, you have a similar thing.
"What I believe is you should be open, honest and communicate your intentions as early as you can," he said. "There are some legislative requirements which prevent you in the early stages from being as open as you'd like to be."
McCarthy said Poundland created a video to inform 99p Store employees about the merger.
"Most people want to know what is certain, they have mortgages and families to feed, so the earliest in the process you can tell them what's going to happen – get it on the table and let them make their decision."
McCarthy said retailers should also have store managers in the pipeline "ready to go" in case people decide to leave the business.
Also speaking on the panel, New Look boss Anders Kristiansen said: "When you're chief executive you know exactly what you're signing up for. You need to ensure you treat your colleagues well and it has to come from the heart. You can't do things to satisfy the board or the press."
Pennycook on leaving a company at the right time
Pennycook also admitted that he almost left Morrisons when he failed to get the role of chief executive.
Speaking frankly, Pennycook said he had made many mistakes and witnessed many setbacks in his career.
"I didn't get the job and for me it was very disappointing, but it was one of those moment you learn about yourself and it's really important," he said.
Pennycook said he almost left the grocer. "I thought I really don't want to do this, I just want to go, but it was one of those moment where you think really hard about what's important to me, and it was important to leave in the right way - flouncing out would have been the wrong thing to do."