General retailers were on the slide along with the market during the week, although the fall in grocers' share prices was much less marked.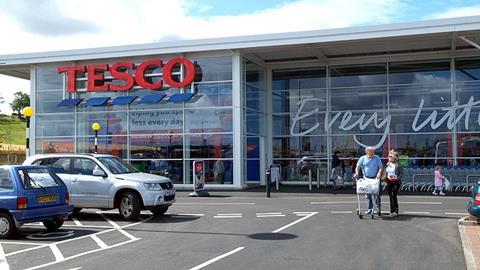 The big supermarket news was that Tesco veteran Andrew Higginson will leave in a year's time.
Higginson will have spent 15 years on Tesco's board by the time he stands down and chief executive Philip Clarke said: "I respect Andy's decision to move on and am grateful that he has given me sufficient notice to effect proper succession planning."
Shore Capital paid tribute to 'Higgy's' contribution but took a relaxed view of his departure. The broker said: "Tesco is a company of considerable talent, both in-house developed and brought in, though as with Sir Terry Leahy's retirement, losing someone of Mr Higginson's capability and experience can only be regarded as a loss.
"However, businesses do evolve and we believe that Tesco has the management resource to effectively pursue its industry-leading plans."
WHSmith issued a pre-close update reassuring investors that full-year profits will meet expectations. The travel arm is winning new business internationally and the high street division is "solid".
Espirito Santo reiterated its buy advice and said: "We think management has consistently demonstrated its ability to plan for and offset structural challenges such as the decline of entertainment sales on the high street."
Investec, also a buyer, observed that WHSmith does not normally release a full-year pre-close update and said: "In light of market turmoil and generally weak high street trading conditions, this is reassuring."
Seymour Pierce, which also has a buy stance on WHSmith, said: "We remain comfortable with our recommendation, attracted by its strong management, defensive qualities, good cash flow and the fact that management has turned this business into a sustainable growth strategy through [the travel division]."
Market gossip that Supergroup directors might sell shares when their lock-in period expires in a month's time was dismissed by Arden. The broker maintained: "Never say never, but we would be amazed if there will be any significant selling by directors, such is their confidence in the group's future growth prospects."
Value fashion group Primark's owner ABF told Shore Capital analysts that there is potential for 300 shops on the Continent, including 150 in Germany. Shore said: "We believe Germany offers particular potential given the tired and under-invested nature of much of the existing retail infrastructure."
There are no scheduled big updates next week, but the following week will bring a raft of statements and an opportunity to gauge the sector's health.