No longer just bean counters in ivory towers, the role of the finance chief has evolved, and those who can marry the maths with commercial nous are in high demand.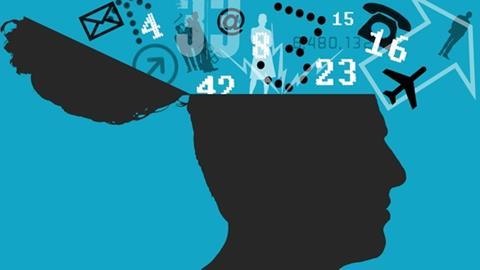 Analytical, serious, number crunchers, pen pushers… some might go so far as to say a little dull. No disrespect to finance directors, but these are all adjectives that might be used when asked to describe the average business's second in command.
The point is, though, these generalisations are way off the mark, today more than ever. The finance director has evolved. Gone is their fusty image and in its place is – or at least should be – a dynamic, people-focused individual.
The role has never been under more scrutiny as the need to cut costs has come to the fore and the good finance directors have never been more in demand. Moira Benigson, founder of Moira Benigson Executive Search, says that in the past six months her business has had more mandates for finance directors, chief financial officers and chief operating officer roles than ever before. She explains: "In these times it's absolutely critical that you have a first class person supporting you."
Intriguingly, these mandates have largely been confidential and speculative, too. So without wanting to alarm too many finance directors out there, it seems many retail businesses are quietly browsing the talent out there. Even more interestingly, adds Benigson, the search boundaries have shifted. "We're even being asked to look internationally to source them. That's never happened for these roles before."
Of course, the first class ones have no need to worry. In the case of those who are proving their worth, employers will be sticking with them like glue. So what does this type of much sought-after finance director look like?
While they need to be very strong technically, they also need to be very commercially aware. Morrisons group finance director Richard Pennycook says: "There is no question that being able to add commercial value is the differentiator between a big-hitting finance director and someone who is more narrow."
Over the past decade or two, finance directors have taken a far wider remit. If you look at the typical structure of a retail business, they can be responsible for anything from IT to property or logistics. Marks & Spencer group finance and operations director Ian Dyson, for instance, oversees IT, logistics, property, store development, retail and HR in addition to finance.
Far from being squirrelled away in an ivory tower scrutinising spreadsheets, the finance director is expected to know the minutiae of the entire business. Asda chief financial officer Judith McKenna says: "Post-Enron, there was a big swing to control and compliance. The need to be involved in the whole business increased. That has stayed with us."
Links with suppliers
And as the credit crunch has started to bite, the role has evolved even more specifically. McKenna says that while Asda has continued to trade well in the recession, "a lot of what we do now is heightened. The sensitivity to risk is now far greater". She explains, for instance, that she spends more time looking at the grocer's supply base, supporting those suppliers where risk has been identified.
Fat Face finance director Shaun Wills was deputy finance director at New Look before moving to a strategy and e-commerce role, and then moving to Fat Face in the summer of last year. Because of this, he has experience of "stepping out and stepping back in" to the world of retail finance.
He says he has noticed a marked difference in the role, and now spends far more time talking to suppliers, banks and credit insurers in order to keep them in the loop. He adds that, particularly for those retailers owned by private equity, "the banks are now a bit twitchy – it's about keeping them informed. They appreciate far more information on the business. Before, no news was good news. Now we're much more proactive".
Finance directors today require an unusual and rare mix of skills. They need the ability to look at things in black and white – as any good accountant should. But they also need to be able to adapt to the commercial world's many million shades of grey. What's more, in the present climate they need first class people skills – an attribute not always associated with someone of an analytical, financial background.
McKenna says: "I spend more time than ever before listening to colleagues and customers. I couldn't do my job if I didn't talk to them because all of the decision making impacts on them." She adds: "Numbers will give you some idea of the answer, but not all."
These people skills are ultimately what singles out some of the best finance directors. They need to be able to lead a team, have the skills to influence the business and make sure the numbers are understood. Communicating complex financial messages in a straightforward, unambiguous way has never been more important.
Wills says: "Internally, people are looking to the finance department for more support. There's so much uncertainty, so finance teams have to get as much information as possible about the market, the competition, and the business's own performance to try to understand the next 12 months."
The age of grey power
Many headhunters are finding that older, more experienced finance directors are hugely in demand. A couple of years ago businesses were clamouring for younger finance directors, who they thought would bring a fresh vision to their companies. That has changed as times have toughened.
Barracuda Search joint managing director Jamie Zuppinger says: "Now they want the battle-scarred veterans. It's the age of grey power. Because of their longevity and experience, those with grey hair will know the levers to pull and the buttons to press. These battle-scarred ones can parachute into companies and buy them time to sort out any problems."
Pennycook recalls when the credit crunch started and he gathered together all of the senior managers at Morrisons to advise them on the key things to look for. "I must say I felt my age a bit," he laughs. "But it's almost a generational thing. This recession will remain in people's minds for the next 25 years and people will be learning a lot of lessons."
It stands to reason that with this enhanced skill set and responsibility comes a few more headaches for finance directors. Wills says: "It's the toughest it's ever been because there's so much uncertainty." Pennycook adds: "A lot of businesses are under a huge amount of stress at the moment, and in those cases the finance director, along with the chief executive, will be very much in the spotlight."
The finance director's working relationship with the chief executive is even more critical. Exley Harvey Executive Search managing director Lesley Exley says: "The best ones I have known work in absolute partnership with the chief executive. Those who have come to the fore are the ones who support the chief executive well but also understand what it is to trade in this environment."
Any chief executive relies implicitly on their finance director, and a dream team combination can make all the difference to the success of a business. Sir Stuart Rose and former sidekick Charles Wilson, who resigned in July 2005 to become chief executive of Booker Cash & Carry, were widely thought of as a winning combination. At the time, Rose praised him for his help in focusing the business and delivering cash and cost improvements.
McKenna says: "One of the most important things is having an open and clear relationship with the chief executive, and to provide independence and clarity."
But because not all finance directors and chief executives will have prior experience of such a difficult trading climate, the relationship between
the two also runs the risk of coming under increasing strain if cracks begin to show in the business.
Zuppinger says this critical partnership only tends to go wrong "when surprises happen" – for instance, when there is a profit warning that wasn't forecast. "Invariably, that's when they fall on their sword," he says. "Any who have gone recently will largely be because of surprises." Even if they are demonstrating the much desired commercial awareness, he warns, "you've got to keep an eye on the day job".
Good commercial finance directors are worth their weight in gold. The role is continuing to evolve for the better, and although they are under more scrutiny and more stress than ever before, that's no bad thing. After all, they are also becoming ever more high profile and ever more powerful.
For many, it is the stepping stone to the ultimate goal of chief executive. Analysts may have often commented that finance directors rarely make
good chief executives, but for those who prove their worth in this recession, they could silence the critics once and for all.
Finance chiefs: Some of the top talent
Judith McKenna, Asda
One of the UK's most senior female executives, McKenna has been at Asda for more than a decade. She was promoted to chief financial officer in 2001, and in the past has described her approach to Asda's financial affairs as "prudent". Despite being married to a fellow finance director – former Matalan finance chief Phil Dutton, who now works for Punch Taverns – McKenna insists they are "more likely to talk about what's for tea".
Richard Pennycook, Morrisons
When he got the call for the group finance director role at Morrisons, Pennycook described it as "irresistible". This is a man who loves a turnaround. Leaving his role as RAC group finance director, Pennycook joined the grocer as group finance director in October 2005, with a history of turnarounds that included Laura Ashley and JD Wetherspoon. "If I hadn't had those experiences behind me, I wouldn't have known where to start," he says.
Stacey Cartwright, Burberry
When Burberry chief executive Rose Marie Bravo left in 2007, Cartwright was widely thought to be the main internal candidate in the running. The role went to Angela Ahrendts, but Cartwright remains a key force at the luxury fashion group. The executive vice-president and chief financial officer has significant involvement in multiple areas of the business, from IT to supply chain, and has helped ensure Burberry's performance has remained resilient in a tough climate.
Kevin O'Byrne, Kingfisher
When O'Byrne was poached by Ian Cheshire to join Kingfisher as group finance director in July 2008, it was a heavy blow for his then employer DSGi. O'Byrne was the final piece in the jigsaw for Cheshire's reshaping of his senior management team, and the hiring was widely thought of as a major coup. O'Byrne joined DSGi as retail finance director in September 2002, and was appointed group finance director in July 2004.
Darren Shapland, Sainsbury's
Shapland left Carpetright to join Sainsbury's as chief financial officer in August 2005. A few months after his appointment at the grocer he said: "The challenge for finance over the next 12 to 18 months is its engagement and involvement across the business." And looking at the shape of the grocer three years on, his strategy has no doubt been integral to Justin King and co's success.
Ian Dyson, Marks & Spencer
After joining M&S as group finance director in 2005, Dyson took on responsibility for operations in March last year. Thought to be one of the potential internal successors when Sir Stuart Rose retires, Dyson's role is sizeable, to say the least. The former Arthur Anderson partner has responsibility for IT, logistics, property, store development and, more recently, retail and HR. Oh, and that's not forgetting
the day job.