Plunging stock markets have created buying opportunities among retailers and prompted brokers to seek out resilient stocks.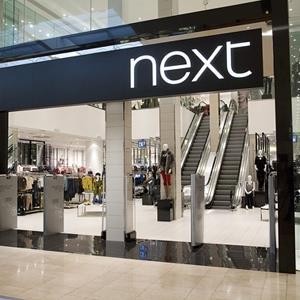 Financial crises in the US and Europe prompted global markets to slide over the last week but analysts saw opportunity.
Singer analyst Matthew McEachran said: "Some names could offer outperformance after the recent correction." He flagged Marks & Spencer as one likely candidate.
McEachran said: "Of the liquid names, we think M&S stands out as an opportunity, now back at its two-year low, from which it bounced five times in that timeframe.
"Valuation has moved in line with Next and we are nearing the point where the wave of investment will begin to generate more interesting earnings per share growth rates.
"[Chief executive Marc] Bolland has recruited new roles and strengthened the management team and this too should begin to produce results over the next 12 months. One to pick up in this sell-off."
He also highlighted Comet-owner Kesa as "one to watch" as the potential sale of UK chain Comet progresses.
Nomura analysts picked stocks to buy on the basis of zero GDP growth in the US and Europe in the coming year and the resulting impact on forecasts, valuations and stock calls.
Top retailer Tesco and fashion giant Next are both on Nomura's conviction buy list.
Nomura has a 500p price target for Tesco, offering potential upside of 38%. The broker said: "Although Tesco would not be immune to revisions in GDP for western Europe and the US, we think its exposure of about 70% to the UK and about 30% in Asia/central Europe affords a degree of protection. Across the period of global recession and consumer austerity, Tesco UK has delivered EBIT growth to broadly maintain its domestic margin."
Nomura has a price target of £27 for Next and potential upside of 16%. The broker said: "The group is a key beneficiary of the ongoing channel shift in retail from store to multichannel.
"It has been able to exploit the downturn in the general property market to step up its openings of standalone home stores – we expect 6% new selling space this year generating 18-month cash paybacks to the group.
"As a brand owner, it has been successfully repositioning its offer to be average selling price rather than volume-led over the past four years."