Morrisons has observed the rise of the "professional" shopper in the face of the biggest hit to consumer spending power in a generation.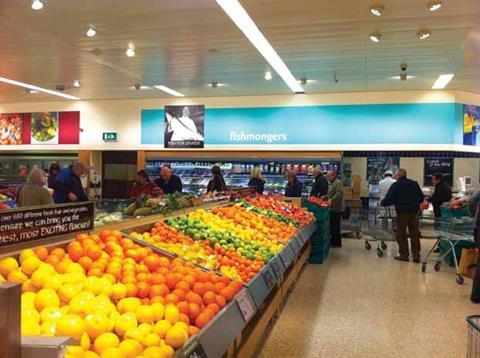 The grocer, which last week reported an 8% rise in underlying profit to £442m in its first half, said customers are becoming increasingly savvy in the tough economic climate.
Chief executive Dalton Philips said: "Customers are checking the price of products, are leaving their credit cards at home, buying in bulk packs and splitting packs with friends or freezing some items. This is a professional approach to shopping and we think it will stay for a while."
Philips said more than 50% of his shoppers check the price of every item that goes into their basket, and that spending on credit cards fell by 8% over the six months. However, he said Morrisons is able to resonate with the "professional" shopper because of its range and promotions.
Morrisons posted resilient trading despite the harsh conditions. Pre-tax profit rose from £412m to £449m, and turnover was up 7.4% to £8.7bn. Like-for-like sales excluding VAT and petrol advanced 2.2%.
Shore Capital analyst Clive Black said: "Morrisons delivered a resilient performance, outperforming its superstore peers in revenue growth terms on a like-for-like basis."
Philips said Morrisons has delivered because of its focus on fresh food and value but warned the promotional climate continues. "We've seen the largest drop in spending power since 1980 to 1983, and for some customers there is concern there is no end in sight. Consumer confidence is almost as low as it has ever been."
Nomura analyst Nick Coulter said: "The grocer has broadly half the level of exposure to general merchandise relative to its UK peers, avoiding the sales impact of mid-single digit, like-for-like declines, and enabling Morrisons to be opportunistic with respect to non-food promotions."
Philips said Morrisons' store trials have been "performing very well" and it will combine its fresh foods pilot with its space allocation pilot at shops in St Albans and Wrexham – a revamped store and new-build respectively.
In Shrewsbury, where a space trial is being run, Morrisons has freed up space including 1,000 sq ft which is dedicated to kids clothing.
In its 'fresh lab' in Kirkstall, it has introduced 336 new SKUs and generated sales increases such as bakery up by 15%, wine up by 24% and produce up 13%.