Poundland is poised to ask for more time to respond to the competition authority's concerns about its 99p Stores takeover.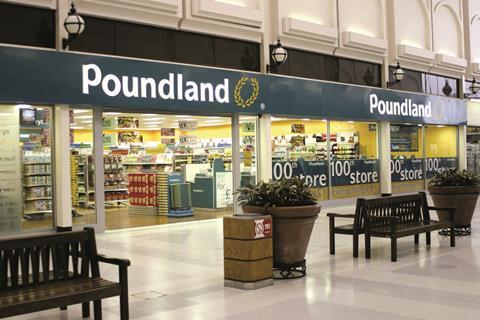 The retailer has until Thursday to respond to the initial findings of a probe by the Competition and Markets Authority (CMA) into its 99p Stores acquisition, but the CMA has the power to extend the deadline for a response by up to three weeks at the request of Poundland.
Poundland chief executive Jim McCarthy said: "We are taking advice about which option is the preferred one and why. Whichever option we come up with as the final decision we will communicate to the market but I would not bank on that being on Thursday.
"I was surprised and disappointed by the initial findings"

Jim McCarthy, Poundland
"We are considering all the options at the moment – I was surprised and disappointed by the initial findings."
An initial probe by the CMA found the buyout could worsen the position for shoppers in 80 shopping areas across the UK, due to a potential "reduction in quality", fewer promotions and store closures stemming from a lack of competition.
The deal will be scrutinised more closely unless the CMA's concerns are addressed in a "clear-cut manner" by Poundland.
Shore Capital head of research Clive Black said that Poundland reporting it was giving "careful consideration" to its response "implies that a way is still being sought to find a breakthrough".
Black added: "If the 99p deal cannot be sensibly seen-through due to CMA restrictions then Poundland will do what is right for shareholders and walk away.
"If common-sense can prevail and a way can be found through with the CMA's concerns then we continue to believe that the anticipated acquisition of 99p can work to customer and shareholder benefit alike. Poundland remains one of the most warmly appreciated and popular retailers in these Isles because of its very strong value quotient, its high store standards and tremendous sense of fun and adventure."
The issue with the acquisition came as Poundland's sales surged. The retailer broke the £1bn sales milestone for the year ending March 29 and reported 11.4% jump in sales.
The retailer did not break down its sales for its newly launched Spanish operation, but McCarthy said the business is "happy with progress".
Poundland believes it could open around 400 stores in Spain and McCarthy indicated the roll out would be rapid because "Poundland is a growth company so we would not be hanging about".