Poundland's acquisition of rival retailer 99p Stores has been provisionally approved by the Competition and Markets Authority (CMA).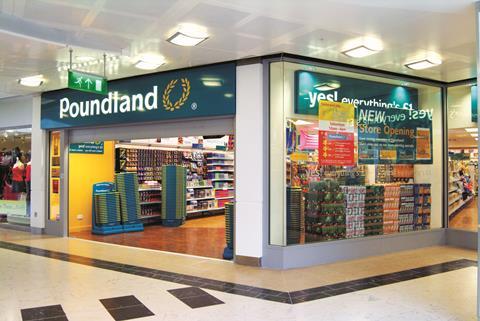 Poundland agreed a deal to buy its competitor for £55m in February, but the CMA intervened over fears it could have a negative impact on consumer choice.
An initial probe by the watchdog found that the buyout could worsen the position for shoppers in 80 shopping areas across the UK, due to a potential "reduction in quality", fewer promotions and store closures stemming from a lack of competition.
The CMA launched the more "in-depth" investigation in April after Poundland opted not to address competition concerns.
Following that probe, the CMA has provisionally concluded that only a third of Poundland's 547 stores are currently in direct competition with 99p Stores.
Although the investigation acknowledged that 99p Stores was Poundland's closest competitor, it said the retailer would continue to face competition from another single-price chain, Poundworld, as well as B&M Bargains, Home Bargains, Wilko, Bargain Buys and supermarket giants Tesco and Asda.
The CMA added that if the acquisition did not go ahead, 99p Stores was likely to "have continued to implement its three-year plan" and was "likely to survive".
But it added that 99p Stores, which has 251 stores, would be "likely to slow down its expansion plans" in the future.
The retailer said in a statement: "Poundland welcomes the CMA's provisional conclusion and is studying the report's findings in detail. We look forward to working further with the CMA ahead of the publication of the full review in October."
Poundland chief executive Jim McCarthy said: "We welcome the CMA's provisional clearance of our acquisition of 99p Stores and we look forward to a satisfactory conclusion to its phase two review.
"We continue to believe that the acquisition of 99p will be great for customers and for shareholders alike."
Chair of the CMA inquiry group Philip Marsden said: "There has been a significant rise in prominence of value retailers for UK shoppers. Our evidence indicates that customers are primarily attracted to Poundland and 99p because of their affordability and see them as good alternatives to each other. Nevertheless some customers can and do switch to other types of discount retail chains.
"We conducted our own customer survey and examined a large amount of data to understand whether, after the merger, customers would have enough alternatives both overall and in the local areas where there is currently a Poundland store and a 99p store.
"Both across its business and in individual areas, Poundland would continue to face competition from other value retailers so we don't currently believe customers will face a reduction in choice, value or lower-quality service as a result of the merger.
"We have also seen in recent years the big four supermarkets engaging in intense price competition, some of which involving the promotion of £1 products. On the basis of the evidence to date, we do not think customers will be worse off from the merger."
The CMA will publish its full report in mid-October ahead of the statutory deadline for the acquisition on October 23.