Pets at Home chief executive Matt Davies is gearing up to make "a good business into a really great business" following its purchase by private equity house Kohlberg Kravis Roberts (KKR) in a £995m deal.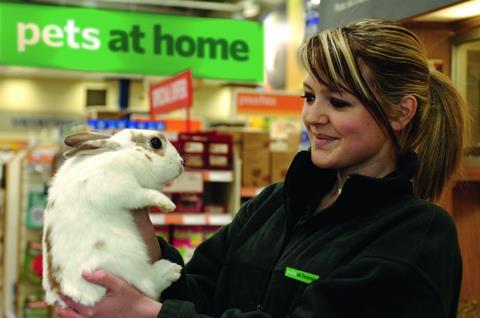 The present management, led by Davies, will stay on at the pets specialist after helping the retailer deliver record sales in recent years.
Davies, who spoke to Retail Week on Wednesday after a night of discussions that led to the sale, said he was "absolutely delighted" with the deal, which included the debt. He said: "KKR has a great track record of developing world-class businesses to deliver value to their shareholders. This is the premier league of private equity."
KKR's other investments include Alliance Boots, Toys R Us, US group Dollar General and Maxeda.
Davies said KKR are "huge believers in the scale of the opportunity ahead to make what is a good business into a really great business" and added: "KKR has reflected the potential of the business in the price they were willing to pay."
KKR's expertise includes international expansion. Davies did not rule this out in the future for Pets at Home, but insisted: "As I sit here today our focus is exclusively on taking the pets experience to more people in the UK."
Pets at Home, which had been mulling a sale or a possible stock market flotation for some months, already has three stores in Australia.
The second phase of the retailer's first national TV ad campaign will run from February 4 to March 4.
Previous owner Bridgepoint bought Pets at Home for about £230m in 2004. Pets at Home like-for-like sales were up 9.8% in the 41 weeks to January 7.