Paperchase's owner has ruled out a sale after turning down "several offers" for the business as its profits surge.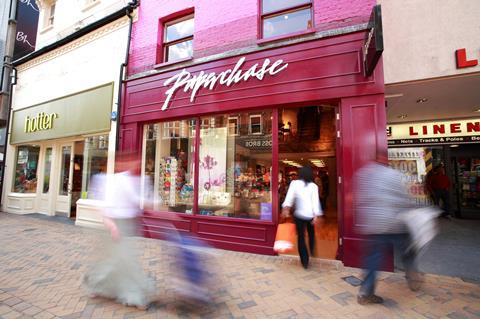 Private equity owner Primary Capital launched a strategic review into Paperchase in October but believes the offers did not "properly reflect the full potential of the business".
Primary Capital said it is "committed" to backing Paperchase's management team to continue expanding the business in the UK and abroad.
Paperchase revealed its pre-exceptional EBITDA rose more than 33% to £9.6m for the year ending January 31.
Total sales increased 7% to £128m during the year, while ecommerce sales grew 42%.
Paperchase chief executive Timothy Melgund said: "These results reflect the hard work we have put into making Paperchase stand out on the high street.
"The economic environment and retail market remain challenging but our results prove that Paperchase is very well-positioned as we continue our investment programme.
"Over the past year we opened 10 UK standalone stores, ramped up our multichannel offer and expanded our international presence. In addition, we continued to push into the highly attractive US market through launching our relationship with Staples."
Melgund said that trading this financial year has been "encouraging" with "strong like-for-like sales growth".