Morrisons' sales continued to fall in the first quarter but the grocer has managed to dramatically slow the rate of its sales decline.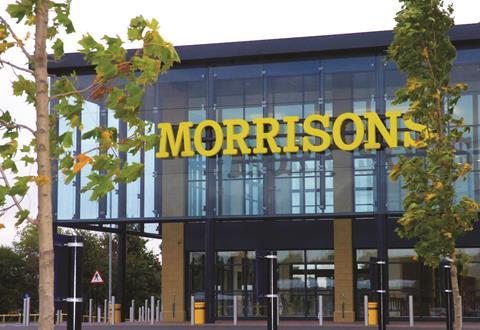 Like-for-likes drop 2.9% in first quarter
Results are first under new boss David Potts
Potts hires Darren Blackhurst as group commercial director
The supermarket recorded a 2.9% drop in like-for-like sales excluding fuel for the 13 weeks to May 3, which compares with a 7.1% fall in the period a year ago and a 2.6% decline the previous quarter.
During the period Morrisons hired David Potts as its new chief executive on March 15, who is in the process of radically overhauling the business.
Potts said: "My initial impressions from my first seven weeks are of a business eager to listen to customers and improve. I have been very pleased by the desire and support of colleagues, and by the genuine warmth and affection for Morrisons shared by both colleagues and customers.
"This is a business with many attributes, some unique. Our task is to use those advantages to improve the shopping trip for customers and create value."
Morrisons is focusing on making its core supermarkets "strong again" and during the first quarter it closed more stores than it opened, which led to a net reduction in selling space of over 50,000 sq ft.
The retailer is also in the process of making 720 job cuts at head office and expects to incur one-off costs of between £30m and £40m during its current financial year as a result of the changes.
Morrisons' net debt fell by around £150m to £2.2bn during its first quarter, compared with £2.3bn at the end of 2014/15.
The grocer has also confirmed the appointment of Darren Blackhurst as group commercial director, as revealed by Retail Week yesterday.
Blackhurst is commercial director at Kingfisher at present and in his new role at Morrisons he will be responsible for all trading functions and take a seat on the executive committee.
Andrew Pleasance will continues as interim trading director until Blackhurst arrives and will handover responsibilities on his arrival.