Marks & Spencer executive chairman Sir Stuart Rose intends to trade the business at full price through the Christmas period on the back of improved consumer confidence.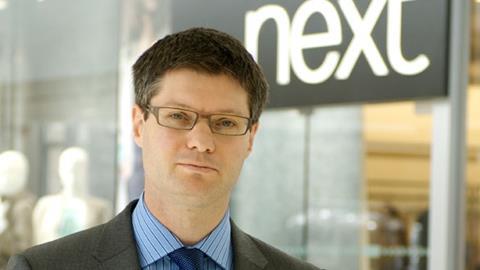 His comments came as rival Next signalled a stabilisation of consumer finances, but both retailers warned that the state of the nation's coffers may continue to affect consumer spending.
M&S will run traditional tactical promotions, but Rose ruled out repetition of the 'spectaculars' that characterised last year's Christmas trading period. "We intend to trade full-price through to Christmas," said Rose.
Recalling the panic that followed the demise of Lehman Brothers last autumn, Rose said consumer confidence had risen since and M&S was well prepared for Christmas.
"A year ago people were watching TV and wondering whether the pound they had in the bank would still be there the next day," Rose said. Despite adopting a cautious outlook on Christmas he said that those still in work are "fed up with being fed up".
Rose believed the recession had bottomed out and hoped for a "long, steady" recovery despite a still uncertain outlook.
And as Next unveiled expectation-beating third-quarter figures, chief executive Simon Wolfson said: "We won't see a return to the levels of exuberance and the ways consumers stretched themselves before, which will mean a more stable situation."
However, Rose did not rule out a new Government imposing VAT on presently exempt categories such as food and kids' clothing. "We're skint as a country. It might be an option," he said.
Wolfson said: "The issue is going to be government finance as they will have to raise taxes, which will have an impact on consumers."
Next has observed a year-on-year fall in the number of customers going into arrears on its Directory accounts, Wolfson said, likely reflecting an overall improvement in consumer finances.
M&S reported flat first-half profits of £298.3m, which was higher than City consensus expectations. Sales rose 2.8% to £4.3bn and UK like-for-likes slipped 0.9%. Online sales rocketed 29% and international sales advanced 12.2%.
M&S increased its clothing value market share to 10.1% and reported an improving trend in food, where it has increased innovation.
Next's like-for-like retail sales were down 1.3% in the 12 weeks to October 31. Total retail sales were ahead 3.1% and Next Directory sales climbed 5.1%.
Next upgraded its sales guidance for the second half and said if it met its revised expectations its full-year profits would increase 30% on last year to about £472m.