Marks & Spencer's boss Marc Bolland believes it still has plenty to do as part of its turnaround, but said he is "enjoying" the challenge.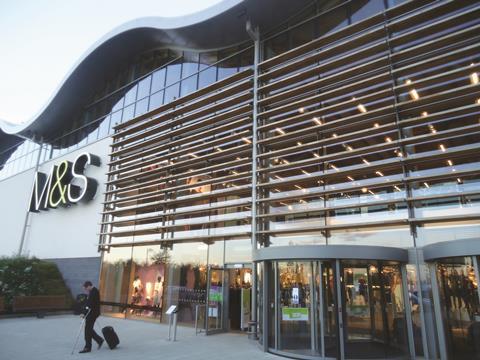 The retailer reported today that its full-year pre-tax underlying profits rose 6.1% to £661.2m. Group sales were flat at £10.3bn.
Bolland has faced pressure because the retailer previously failed to make its sales targets. However, with the Marks & Spencer's first profit growth in four years and a plan to return £150m to shareholders, the pressure on the Dutchman should ease.
Speaking to media in London, following the results, Bolland said: "I'm still enjoying it, but there's a lot to do."
Online platform switch
M&S's digital sales fell 2% in the year, but the retailer reported growth of 13.8% in the final quarter. Last year, the group switched its digital platform away from Amazon.
"It's a difficult thing for a company to do the online development itself," he said, noting that he had forecast the website would take nine months to bed in, but instead it took a year. M&S now has 200 people working on its dot com offering.
The website team consists of software developers, start-up businesses and entrepreneurs from Old Street's Tech City, which Bolland described as a "nice mix of dot com culture".
500 suede skirts
On M&S's general merchandise performance, Bolland gave no indication about current trading, he did say that the group sold 500 of its much-talked-about suede skirts within 24 hours of its launch last week.
The £199 skirt has been hyped as a must-have fashion item this season and the retailer launched it online and in flagships first to ramp up excitement.
Food sales
Food was a more positive story, with sales rising 3.4% in the year and 0.6% on a like-for-like basis. M&S also said it is increasing the number of new Simply Food stores it plans to open, from 200 to 250 by March 2017.
Bolland said its food success was because the retailer has positioned itself as a specialist food supplier, which makes it stand out in the difficult grocery market.
"That step away from the supermarket environment has been the right strategy for us," he said.
Last year the retailer released 1,700 new food lines thanks to its chefs and product developers who travelled the world for inspiration. The M&S Taste range, which is based on Asian food sold 6 million items last year.
"We have found recipes that are not coming from any other supermarket, we found it in restaurants in trends in Vietnam, Japan and Thailand and translated it with suppliers into real good affordable meals, that's the type of innovation we're bringing through."
The retailer also revealed that it opened 67 stores in its last financial year, but closed 13, bring its current total UK store count to 852. Ninety new stores are planned in this fiscal year.
How Marks & Spencer plans to ensure continued profit momentum
1

2

3

Currently reading

M&S boss Marc Bolland: I'm happy with health of the business, but still more to do

4

5

6

7

8