Online luxury retailer Farfetch is considering floating in New York and is reportedly seeking a $5b (£3.9b) valuation.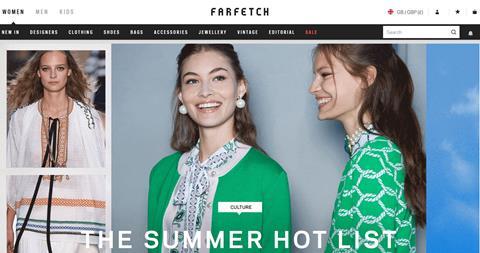 According to Sky News, the UK-headquartered retailer will soon appoint bankers to help it achieve the listing which is expected to go ahead within the next 18 months.
Farfetch, which was founded in 2008, has already gone through several rounds of funding.
Last November, chief executive José Neves conceded that a float was the next "major financial milestone" for the retailer.
The past year has been an eventful one for the retailer, which sells products from hundreds of luxury fashion labels and manages ecommerce functions for designers.
Net-a-Porter founder Natalie Massenet joined the company earlier this year as co-chairman while former Outnet president Stephanie Phair joined as its first chief strategy officer in November.
Neves said in a statement: "An IPO is something we may consider in the future, but we are currently focusing on growing the business, with investors that fully support a business plan of investing to build the technology platform for the global luxury industry."