Marco Capello, the former managing director of Merrill Lynch Global Private Equity, is poised to buy the Liberty business via his investment fund BlueGem Capital Partners.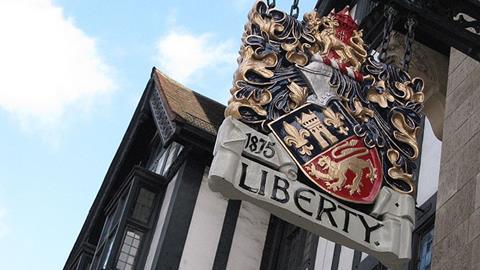 It is understood Capello is likely to swoop on the business in about a fortnight, by when Liberty is expected to have completed a sale and leaseback of its iconic Tudor-style department store building on London's Great Malborough Street.
A deal will end months of speculation over the future of the retailer, which was effectively put up for sale last July by majority shareholder property firm MWB, which hired Cavendish Corporate Finance and Global Leisure Partners as advisers.
The company attracted interest from potential buyers including luxury investor and Sirius Equity founder Robert Bensoussan and
global supplier Li & Fung, but Capello is said to have "significantly outbid" the competition. The deal could be worth as much as £40m.
He is believed to be backing the existing management team led by Liberty chief executive Geoffroy de La Bourdonnaye.
Liberty's sales jumped 20% in 2009 and it recorded EBITDA of £30,000 for the half year to June 30 against a £2.7m loss for the same period the year before.
As well as its flagship store Liberty has a successful wholesale fabric business.
This morning Liberty said in a regulatory announcement: "The board confirms that it has received approaches which may or may not lead to an offer being made for the company.
"At this stage, it is too early to determine whether or not these discussions will result in any formal offer being made.".
"Over the past six months Liberty has been examining and assessing a range of options and initiatives that would enable it to build upon its success since the launch of the renaissance of Liberty in February 2009. This has included seeking investors who could bring capital and expertise to help develop and grow the business both within the UK and internationally."
The retailer said if would update "as approproate" on the possible sale and leaseback of its Tudor building flagship.