Kingfisher has sold a controlling stake in its B&Q China business to Wumei Holdings for £140m as it seeks to focus on its European business.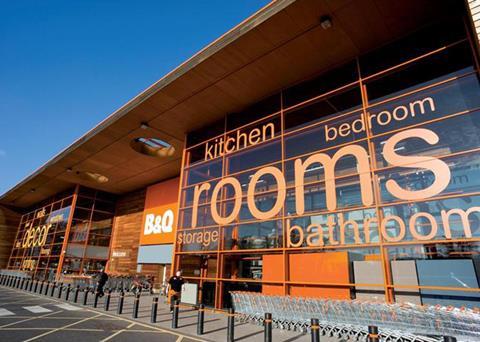 The DIY giant has sold the 70% stake to the Chinese company after revealing in March it was seeking a Chinese partner after several years turning around the business.
Speaking at the time, former Kingfisher boss Sir Ian Cheshire said: "We've got the business in China to the point where it's stable enough to look at the next plan of growth. It's the best way to grow that company. We have concluded we are not going to get there on our own.
"We would rather have part ownership than take the 'run for the exit' approach. It's probably the most competitive retail market in the world; you need a depth of local retail capability."
The deal was brokered by investment bank UBS and is conditional on approval from the Chinese Ministry of Commerce (MOFCOM) and if approved is expected to close during the first half of next year.
New Kingfisher group chief executive Véronique Laury said she expects the deal will "help us to release the financial value of our business in China."
She added: "This will enable us to focus our financial resources and management talent on the large and attractive European home improvement market."
B&Q China opened its first store in China in 1999 and now operates 39 stores in the market, with over 3,000 employees.
Wumei runs around 650 supermarkets and 10 department stores in northern, eastern and western China with a sales area of over 4.6m sq ft.
It is the controlling shareholder of Wumart Stores and Xinhua department store and its brands include Wumart, Jingbei Shopping Mall, Merrymart, Xinhua Department Store, Zhejiang Gongxiao and Laodafang.