Kingfisher is considering legal action against Mr Bricolage over a dispute about the terms of its potential acquisition of the French retailer.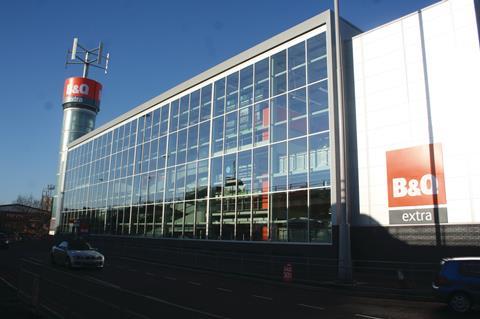 Kingfisher has issued a statement revealing it is "considering all of its options" after Mr Bricolage claimed store closure plans Kingfisher laid out to the Competition Authority would not be in its best interests.
B&Q owner Kingfisher would be able to sue Mr Bricolage for breach of contract because the two companies have entered into a binding agreement regarding the acquisition.
The Bricolage board and major shareholder ANPF, the network of franchises that holds a 41.9% stake in the company, argues the number of stores that will be forced to close or change fascias in order to get approval from the Competition Authority was greater than expected.
It is understood Kingfisher told the French Competition Authority it would close or change the fascias of 33 franchise stores and 11 directly owned Mr Bricolage stores.
Mr Bricolage had 797 branded or affiliated stores as of December 31.
Kingfisher entered a binding agreement with the shareholders of Mr Bricolage to acquire their shareholdings subject to "satisfactory" anti-trust clearance on July 23.
Under the terms of the deal, Kingfisher would acquire 41.9% of share capital from ANPF and 26.2% from the Tabur family.
In a statement, Kingfisher said: "At a late stage Mr Bricolage and the ANPF indicated that the undertakings in France required to obtain the competition clearance were no longer in their interests.
"Without the consent of Mr Bricolage and the ANPF, the competition clearance undertakings necessary to finalise the transaction cannot be given."