Ikea's UK profits dropped 10.5% for the year despite a jump in sales as the retailer seeks to pursue a strategy of "long-term profitability".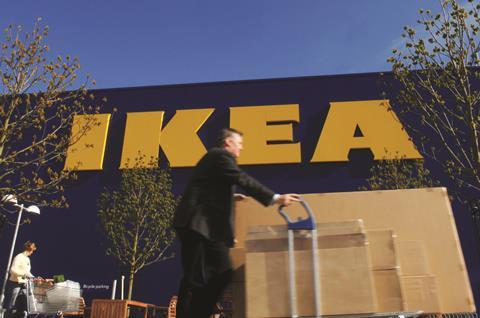 Ikea UK profits fall 10.5% to £41.8m as sales rise 11.6%
UK profits down while global profits remain flat
Ikea reiterates commitment to expansion plan despite profit fall
Pre-tax profits fell from £46.7m to £41.8m for the year ending August 31 as its turnover improved by 11.6% to £1.3bn.
The drop came against a backdrop of the business revealing in January that its global profits for the same period had flatlined at €3.3bn (£2.5bn).
Ikea has 18 retail outlets in the UK but has been struggling to get planning permission for further stores to propel its sales growth.
In a statement filed on Companies House, Ikea said: "We remain confident that our expansion plan, investment in ecommerce, enhanced services offer and our commitment to quality and price will enable us to strengthen our market position.
"We will also continue to increase our investment in sustainability initiatives as we strive to inspire and enable millions of people to live a more sustainable life at home."
During the financial year Ikea invested £8m into its new kitchen concept and has also been heavily investing in fulfilment.
At the end of last year, Ikea committed to its biggest ever investment in price cuts for the present financial year.