Halfords recorded strong like-for-like growth over Christmas as cycling sales surged with customers buying children's bikes as presents.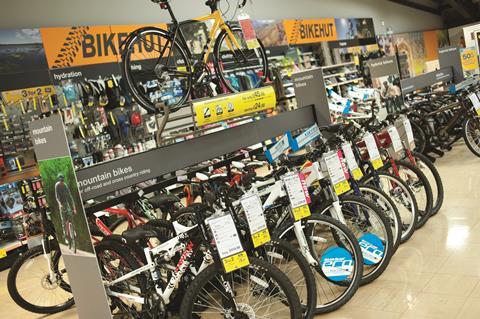 The cycling and automotive parts specialist increased like-for-likes by 6.7% during the 15 weeks to January 9.
Halford's retail division increased like-for-likes by 6.8% during the period, while its autocentres business also recorded strong growth as like-for-likes rose 5.9%.
The standout performers within its retail division were children's bikes, which were up 13.8%, and its car maintenance business, which increased revenues by 11% as fitting of parts rose to record levels.
Strong sales of bikes came after Halfords ran a 'nothing beats a bike' TV ad campaign over Christmas.
Halfords chief executive Matt Davies, who is leaving the company to run Tesco's UK business, said: "Investment in our omnichannel proposition helped online sales grow to record levels, driven by click & collect.
"A further nine stores were refreshed in the period to put us on track for 70-75 refreshes by the end of the year. We also opened our first Cycle Republic store in London, with a second opening at the end of January. Autocentres' improved performance in the quarter was encouraging and a further four centres were opened, including a new concept centre in Croydon."