H Samuel and Ernest Jones reported 7.5% like-for-like sales growth in the fourth quarter, the jewellers' biggest sales increase in 13 years.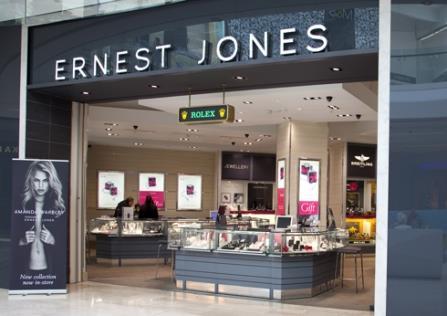 Signet Jewelers-owned H Samuel experienced 6% growth and its sister retailer Ernest Jones rose 9.3%. Sales were driven by strategic initiatives to grow diamond sales as well as strong sales of fashion watches.
The number of transactions and average transaction price for the retailers increased by 1.6% and 70% respectively due to broadly strong performance across the merchandise portfolio – watches, branded fashion, and branded bridal.
The two jewellers make up the UK division of international jewellery chain Signet, which reported fourth-quarter profits of $228m (£153m), up from $175.2m (£117.6m) the previous year. Meanwhile full-year profit stood at $381.3m (£256m), up slightly from $368m (£247m) in 2014.
The UK jewellery division plans to open between five and 10 stores over the next year.
Mark Light, chief executive officer of Signet said: "We had an outstanding finish to another strong year of growth for Signet. The disciplined execution of our focused strategies drove broad-based success across all of our divisions and store brands."
"Our UK division saw its highest fourth quarter same store sales increase in 13 years at 7.5% and its best operating profit in three years," he said. "We are well-positioned to meet our goal of $150m (£100m) to $175m (£117m) in cumulative three-year synergies by the end of January 2018."