As hordes of shoppers flocked to the opening of Westfield Stratford City, showing that willingness to spend has not entirely evaporated, general retailers ended the week up overall.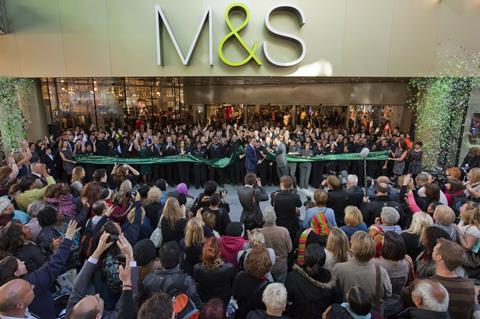 They outperformed the market and their food counterparts.
The latest Kantar and Nielsen data highlighted again the extent of promotions across the grocery sector and continued volume pressure, although inflation helped sales growth.
Evolution questioned Tesco's present tactics. The broker said: "There is less loyalty in this industry than ever, with market share following who has the best promotion in a given week.
"Once again we ask why Tesco is paying 2% to Clubcard users, plus all its other promotions and yet has the weakest growth of the big four. Tesco's loyalty programme is not working and there must be other deficiencies in its offer."
However, Bernstein observed that Tesco's grocery growth was in line with peers, "but total growth remains pressured by Tesco's higher exposure to general merchandise, where growth remains subdued given the current consumer climate."
Ahead of online grocer Ocado's update on September 19, UBS upgraded from neutral to buy. Ocado's share price has been affected by the impact of fulfilment capacity constraints, but UBS said: "On the assumption that the capacity constraints ease in quarter four, as currently expected, this will lift the pressure on the share price." The broker also looked at Ocado's balance sheet and said there is "substantial flexibility to raise further funds without recourse to equity markets."
However, Panmure remained bearish and said: "We continue to believe – as does consensus – that Ocado will not make an adequate return on capital for the foreseeable future and that it will struggle to generate cash."
Marks & Spencer was up as it showed off in-store changes designed to better showcase exclusive product and brands. Singer upgraded the retailer from fair value to buy following recent share price weakness and said a visit to a pilot store gave reassuring insights into the changes being made and associated investment.
Seymour Pierce, another buyer, said: "The changes, in our view, have energised the buyers and merchandisers and the assortment has been improved and made more dynamic."
FinnCap upgraded Thorntons to hold following better than expected results. The broker acknowledged that Thorntons is not "out of the woods" but reasoned: "With the share price having more than halved since last October, it now appears to recognise these risks."
Next week brings updates from retailers including French Connection.