Shopper numbers slumped on the weekend of William and Kate's nuptials but food and garden retailers were boosted by wedding fever.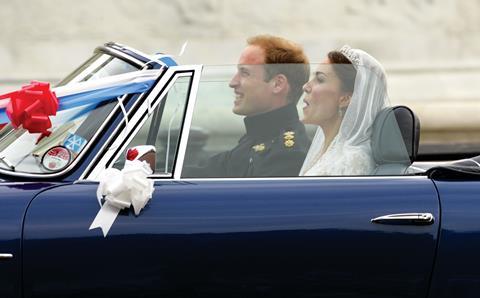 Experian figures showed footfall plummeted 33% on the Friday of the nuptials. Saturday and Sunday also suffered, when footfall fell 10.2% and 11.1% respectively. However, some retailers said royal wedding fever generated good sales.
Supermarkets were buoyed by sales of party fare. Waitrose's sales for the week ending April 30 surged 23.1%. M&S champagne sales were at their strongest since Christmas 2008, while its 'royal ring' replica is its best selling ring ever.
Despite poor footfall figures, some fashion retailers reported a strong weekend. Coast managing director Margaret McDonald said Saturday was "really good" as shoppers were inspired by royal wedding fashions.
Garden centres performed well in the warm weather. Dobbies, owned by Tesco, reported like-for-likes up 20% on the May bank holiday.
According to BDO, online retailers had a difficult week ending May 1. Non-store sales fell 1.6% - the first decline in over a year. The survey also showed homewares sales were down 14.1%.