Home shopping group Findel reported an encouraging start to its turnaround as group sales rose 1.1% year-on-year.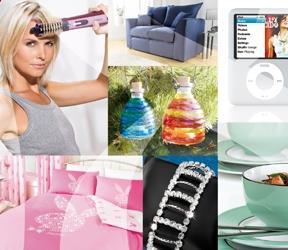 The retailer said it had made a "satisfactory start to the year" over the 17 weeks to August 3. Despite the sales rise the home shopping group suffered pressure on margins, which it offset through cost savings.
The group kick-started a three-year turnaround plan in June following an £80.5m refinancing in March to stem spiralling debts.
Findel's core Express Gifts business delivered strong sales performance over the period as its strategy to increase its value proposition to customers began to bear fruit, Findel said. Bad debt indicators continued to show gradual improvement.
The Kleeneze brand was more challenging and sales fell year on year. A drive to increase the number of distributors has been successful, which broker JPM Cazenove said was promising for the medium term.
The group has also bolstered its Kitbag business with the appointment of new chief executive, Andy Anson.
Kitbag continued to achieve year-on-year sales growth but profitability was depressed because of the need for end of season and other obsolete stock clearance. It secured multichannel distribution contracts with Sunderland football club and Leicester Tigers rugby club over the period.
The group said it is winning a gradual reintroduction of trade credit insurance from the major providers after cover was effectively withdrawn during 2009.