Findel is set to report a profit before tax in the first half of its year for the first time in six years and is considering selling off its Kitbag business.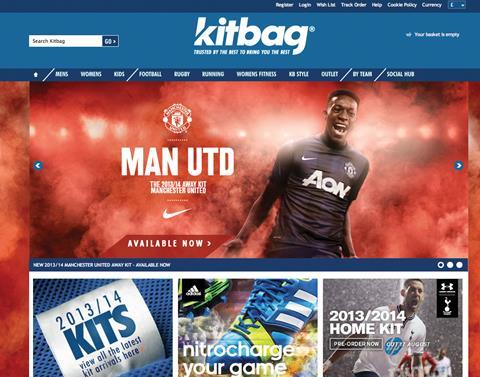 Sales for the 26 weeks ending September 26 were broadly flat after a mixed performance across its business, Findel reported in a trading update in its closed period ahead of its interim announcement on November.
Findel's largest business, Express Gifts, reported a 6% year-on-year sales increase with the majority of growth coming from existing customers.
Express Gifts also reported a significant increase in profits and operating margin, which was the key driver of the group's overall performance.
Customer numbers at Express Gifts have grown by around 4%, which Findel believes has left the business well placed ahead of the key Christmas trading period.
The performance of the group's sports retailer business Kitbag is continuing to improve with sales up 7% and first-half losses significantly reduced after the business renegotiated contracts.
Strategic review
Findel is now starting a full strategic review of Kitbag with options including a sale or further investment in the sports retailer, which has its own online website and also runs the retail operations of major brands.
Kitbag managed the on-site retail activities at last weekend's Ryder Cup at Gleneagles and Findel is confident Kitbag's future prospects remain strong after winning the McLaren F1 contract.
Findel's smallest business, mail order cleaning products retailer Kleeneze, has continued to underperform with sales for the half year down 24% as sales per distributor fail to improve.
Findel reports it has arrested the year-on-year sales decline in its education supplies business in September, but it still remains affected by uncertainties around new school curriculums and changes to budget and funding processes in schools.
Consequently, sales for the first half in its education unit are 5% down year-on-year.