Homewares retailer Dunelm has recorded a surge in like-for-likes and profits as the retailer turns its attention to aggressive growth.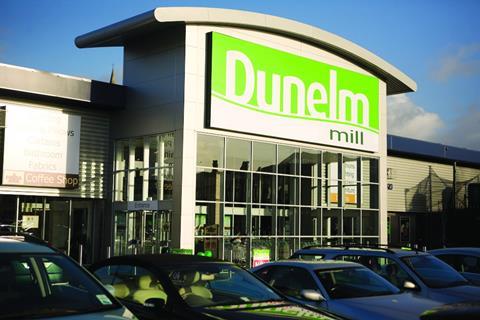 Dunelm's pre-tax profits increased by 10.7% to £68.2m as like-for-like sales rose by 6.2% for the 26 weeks to December 27. Revenues were up 14% to £406.4m during the period.
Chief Executive Will Adderley said: "Our focus is now emphatically on growth, the early results of which can be seen in the first-half performance.
"We have set ourselves a new medium-term goal of growing sales by 50%, with half of this coming from stores – improving sales densities in existing stores and rolling out new ones – and the balance coming from growth in the home delivery channel, including increased penetration in furniture."
Dunelm aims to reach 150 stores by the middle of this year and believes there is scope for it to have 200 stores in the UK.
Adderley returned to the chief executive role of the family owned business five months ago, having previously moved to the position of executive deputy chairman.
He said his two key priorities since taking on the chief executive role were "making sure I understand how the land lies, getting my head around everything, and working out where do we go from here."
Dunelm is also seeking to invest in senior hires and infrastructure in order to drive growth.
As a result of the investment, Dunelm expects short-term profits to be impacted despite the large increase in sales, with a return to "stronger profit growth" next year.
Dunelm gears up for aggressive growth as profits and sales surge
1

Currently reading

Dunelm gears up for aggressive growth as profits and sales surge

2