Electricals group Dixons could add "tens of millions" to profits with a push into services through its Knowhow division, group chief executive John Browett believes.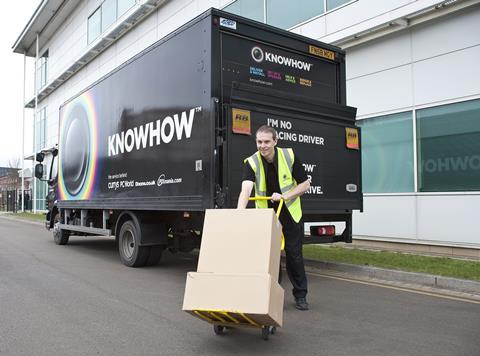 Speaking to analysts during a visit to the Knowhow warehouse and repair centre last week, Browett said Dixons is determined to take a bigger share of the £500m added value services market, which delivers higher margins than many of the products sold by electricals retailers. Based on its electricals market share, Dixons' bosses believe that their services revenues should be in the region of £150m.
Knowhow - which offers everything from delivery and installation to advice - is at the heart of Dixons' efforts to position itself as "a trusted, knowledgeable technology expert" that is always by the customer's side, said group marketing, people and property director Katie Bickerstaffe.
Browett said that historically Dixons had "missed a trick" by not prioritising services earlier and maintained: "From a brand perspective we want to be famous for service and services."
Analysts were impressed by the Knowhow visit and Dixons' share price was one of the week's biggest risers. Seymour Pierce analyst Kate Calvert said: "The trip confirmed what a great job management has done in rebuilding Dixons' market leadership position. It continues to work hard to improve the customer relationship and efficiencies."
Investec analyst David Jeary said: "The customer is now clearly the focus of all of Dixons' activities, a big move from the previous product-is-king focus.
"Thus far the huge improvements in customer service have done little to drive top-line sales. This could be about to change, although we shall not be building this into forecasts at this stage."
Credit Suisse analyst Assad Malic said: "We felt there were a number of incremental positive developments with some notable signs of improvements underpinning our view that the underlying business continues to progress in its transformation strategy, despite the consumer demand headwinds that have restricted profit growth."
Shore Capital analyst Ramona Tipnis said that Dixons has, over the last three years, built a valuable database of customer history that should enable it to merchandise and develop product more effectively.
She said: "The key win will be leveraging this customer database to make the most of the service proposition. The potential for Knowhow could, in difficult markets, prove to be the differentiating factor."