Dixons Carphone is to sell a majority stake of the Dutch arm of its The Phone House business as it overhauls its international operation.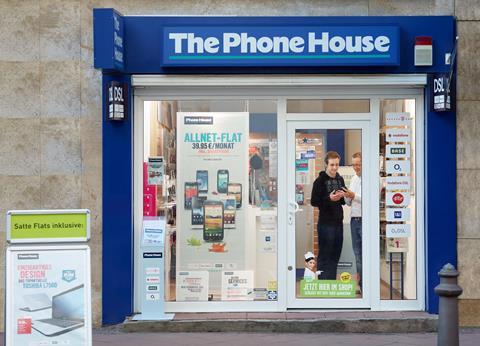 The electricals retail group has entered into an agreement to dispose of a majority 83% stake in The Phone House Netherlands.
The shareholders of telecoms retailer Optie1 has set up a holdings company called Relevant Holdings to buy the majority stake from Dixons Carphone.
The completion is expected to take place by the end of June and Dixons Carphone will remain a minority shareholder in order to further develop its Connected World Services partnerships in the Netherlands, which will revolve around an insurance and technical support contract.
Dixons Carphone group chief executive Sebastian James said: "Optie1 is an experienced telecom and retail company, making it the perfect partner in this market."
News of the sale came a week after Dixons Carphone announced it was selling The Phone House Germany to telecoms firm Drillisch.
The deal involved Dixons Carphone receiving 3% of Drillisch shares with the prospect of further payments from "future excess cash flows".
James said: "Following last week's disposal of The Phone House Deutschland, this is another step in our clear strategic plan to focus on our core retail business in markets where we have scale and real relevance to customers, whilst growing through service partnerships in the wider international arena."
Relevant Holdings supervisory board chairman Henk Kamsteeg said: "Our aim is to maintain the existing Phone House and Optie1 brands and sub-brands in the market as separate brands.
"Phone House and Optie1 will be positioned differently, with the Optie1 telecom stores mainly located in smaller cities and Phone House stores in larger cities."