Sofa specialists DFS and ScS are gearing up for a stock market flotation that would value the companies at £1bn and £70m respectively.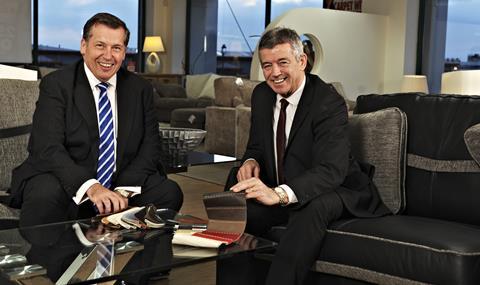 It is understood DFS, owned by Advent International, will offer a significant chunk of shares to retail investors as it targets a £1bn valuation.
Plans for the floatation on the London stock market will be revealed on February 4 as the retailer hopes to raise over £100m from the IPO, according to Sky News.
Meanwhile, ScS has revealed it will float on the stock exchange on Wednesday (January 28).
Sunderland-based ScS will not raise any money from the sale of the ordinary shares, while private equity owner Sun European is expected to earn £35m from the float.
The 20.4m ordinary shares on offer have been priced at 175p a share by Investec and represent 51% of the total shares.
Sun European, which has owned ScS since it brought the company out of administration after it collapsed in 2008, holds 41.6% of the company's shares, while the management team owns the remaining shares.
ScS chief executive David Knight said: "We have made significant progress over the past six years. We are now a bigger and better business with more diverse revenue streams demonstrated in particular by the success of brands within our sofa offering as well as our flooring offering.
"We are now well placed to capitalise on this growth and are delighted that our initial public offering has been successful and we will be returning to the London Stock Exchange."