Debenhams has had its credit rating downgraded by Moody's in the latest blow to the beleaguered department store chain.
The credit rating agency downgraded Debenhams from a B1 to a B2 rating in response to the retailer's revised profit guidance in June.
Debenhams issued its third profit warning of the year as it revealed it expected to make pre-tax profits in the region of £35m-£40m, down from current consensus of £50.3m.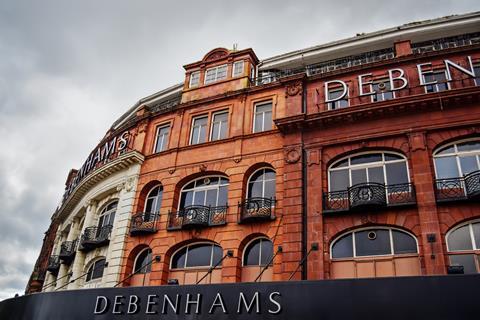 It attributed the shortfall to "increased competitor discounting and weakness in key markets" and added "trading in May and early June has been below plan despite weak comparatives".
In a stock market announcement in response to the downgrade from Moody's, Debenhams said it has taken "decisive action" to strengthen its financial position since the latest profit warning.
This has included a review of non-core parts of its business, discussions with landlords, and agreeing "increased headroom" in its fixed charge covenant.
It has also reasserted its profitability and its cash-generative nature. The move echoes Debenhams denying a cash crisis last month after having its credit insurance cut.
Debenhams said: "Banks are supportive as we continue to implement our Debenhams Redesigned strategy.
"We look forward to unveiling the latest progress in the implementation of that strategy at a capital markets event next month."
The Debenhams downgrade coincides with today's news that House of Fraser has been judged to be in technical default on its loans.
Moody's marked House of Fraser as in "limited default" and warned its clients that the outlook for the retailer's rating was negative.
Moody's downgraded House of Fraser's credit rating for the second time in eight months amid concerns over its ability to refinance.