Thorntons shareholders will this week decide whether to accept a £112m takeover bid from confectionery business firm Ferrero.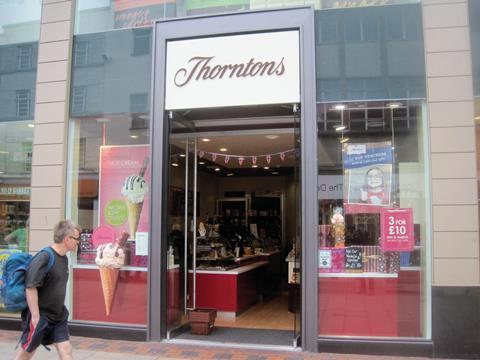 Ferrero's £111.9m bid to acquire Thorntons still being considered
Thorntons directors have "unanimously" recommended 145p per share offer is accepted
Shareholders have until Thursday afternoon to decide on the deal
The two businesses revealed last month that a deal had been agreed for Ferholding, a subsidiary of Italian business Ferrero, to acquire the entire stockholding of Thorntons for 145p per share.
It has already taken an initial stake of 29.9%, which includes the shares it purchased from former boss Jonathan Hart and his family.
Thorntons directors have "unanimously" recommended that shareholders accept the offer ahead of Thursday's 1pm deadline, which has been pushed back after the two parties agreed to an extension. A decision had initially been expected yesterday.
Ferrero has pledged to carry out a "strategic and operational review" of Thorntons' business and operations should its offer be accepted, but it has not revealed any details on plans for Thorntons' 242 stores.
Commercial strategy
Former boss Hart had introduced a strategy that focused on Thorntons' commercial division, supplying goods to grocery partners across the UK while cutting back on the number of retail stores across the UK.
The chocolatier's former chairman Peter Thornton told Retail Week that strategy was wrong and said the Ferrero takeover could halt a "fatal" decline in the business.
Thornton said: "A strategy whereby you have considerable sales in supermarkets at very low prices, competing with sales in your own specialist retail stores, could never work and I never believed it could work.
"The decline in performance would have continued and I think the decline would have been fatal."