General retailers had another poor week and have lost about 10% of their value this year.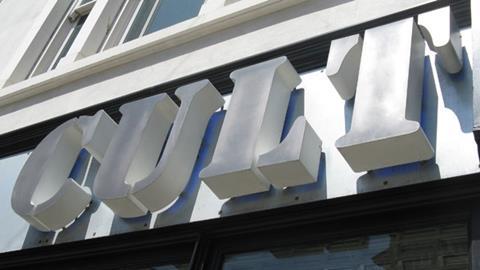 Arden analyst Nick Bubb said the sector has been the worst performing in the market on the back of fears about a tougher environment post-election.
Bubb said: "The fact is that short-term trading news has been good and that valuations are very low, so there is a risk of private equity/bid interest.
"Our feeling, ahead of the results season, is that the risk-reward ratio is quite good for the general retail sector and we feel moderately positive at current levels."
Bubb rates WHSmith a buy because of its combination of defensive and growth characteristics.
He also has HMV on his buy list, and said: "Management are very focused on realising shareholder value."
KBC Peel Hunt acknowledged election worries but maintained: "Unless one subscribes to a view that sees interest rates rise sharply and sterling collapse, then we believe the earnings outlook for the sector, while subdued, is much stronger than last year."
The broker said Carpetright, Debenhams, Halfords and Next all "trade on a sector discount despite offering above-average sector earnings growth".
Despite the gloomy mood, fashion retailer SuperGroup is likely to get its IPO away, valuing it at about £375m. Bookbuilding among institutional investors closed on Tuesday and the offer is understood to have been oversubscribed.
There was potential bid interest in outdoors specialist Blacks from Sports Direct, which already speaks for 28% of its rivals' shares.
Seymour Pierce rates Sports Direct a buy and said: "We suspect that Sports Direct could extract significant synergies from the acquisition in terms of optimising the store portfolio, ranges and costs."
The latest sets of Kantar and Nielsen grocery data showed Tesco gaining market share. Although there was evidence Asda was suffering at Tesco's hands, Collins Stewart thinks Sainsbury's has been a "big loser".
The broker said: "Sainsbury's has slowed behind the market for the first time in over a year. We fear that they are becoming the big four laggard."
Shore Capital said that February was a dull month for the grocery sector and observed: "We cannot believe that food volumes are suffering at this stage due to something like the forthcoming general election, even with the wide debate about rising taxation and budgetary cuts.
"With flat inflation month on month, it is volumes that appear to have contracted, leading us to ask if there was an element of stocking up in January impacting February trade."
Next Tuesday will bring an opportunity to gauge trading trends when the BRC sales data is released.