Charles Tyrwhitt founder Nick Wheeler has received a £15.7m payout, after the retailer revealed its turnover increased 20%.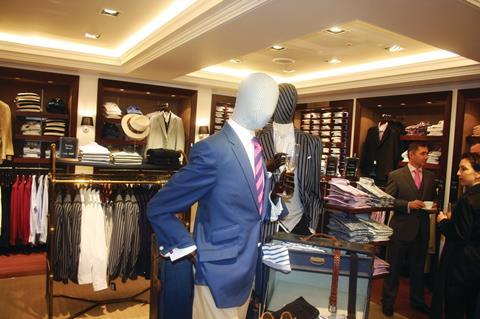 Wheeler's payout increased from £10.6m the previous year. The shirts specialist is a partnership that shares its profits among its members – Wheeler included.
He founded the business 29 years ago and it now has stores across the UK and shops in the US and Paris.
Accounts filed for the year ending August 2, 2014 reported turnover had increased 20% to £145.2m. Meanwhile, gross profit increased from £72.3m in 2013 to £88.7m. Profit for the financial period before members' remuneration and profits shares was £17.5m, up from £14.5m the previous year.
The retailer said it "continues to invest in opportunities and initiatives to grow mail order and online sales, secure new customers and encourage repeat customer orders both in the UK and in overseas markets. In addition the LLP continue to consider potential locations to increase the size of its UK store portfolio".