Carpetright has reported like-for-like sales in the UK up 7% and total sales up by 5.7% in the 11 weeks to October 11, 2014.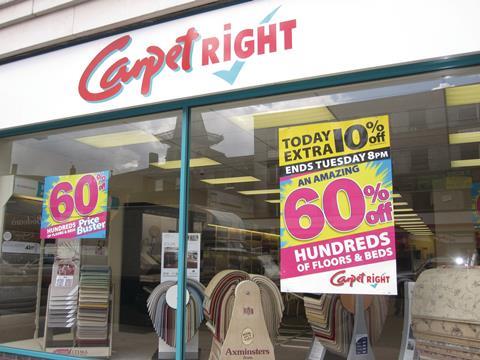 The rest of Europe (Netherlands, Belgium and the Republic of Ireland) reported like-for-like sales in local currency terms down 0.5%. Total sales declined by 0.8%. After the impact of currency movements, this translates to a 7.9% decrease in total sales.
Full-year profit expectations are unchanged.
Wilf Walsh, chief executive, said: "I am pleased to report that the group's trading performance improved year on year during the second quarter. In the UK our continued focus on effective promotional activity has delivered solid sales growth throughout the period, with like-for-like growth broadly in line with the level experienced in the first quarter.
"Trading across our rest of Europe business has continued to improve with a further reduction in the rate of sales decline, arresting the very significant fall seen over the last 30 months, particularly in our Netherlands business.
"We expect this, along with an improvement in gross profit margin and a reduction in operating costs, will result in our businesses in the Netherlands and Belgium to be profitable for the first half of the financial year compared to the trading loss experienced in the prior year.
"Trading in the year to date remains in line with management's expectations and our view for the year as a whole remains unchanged."