Carpetright has revealed its full-year pre-tax profits will be ahead of expectations as its European operation enters the black.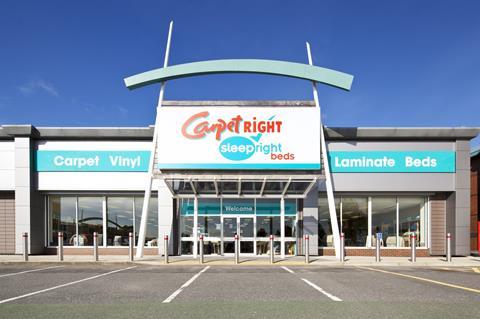 Strong UK sales and the European turnaround mean Carpetright expects to reveal a £13m pre-tax profit in June, up from a profit of £4.7m in its last financial year.
Profits at the European operation, which includes the Netherlands, Belgium and the Republic of Ireland, has undergone a £4m turnaround.
Carpetright chief financial officer Neil Page said the European business will "be in profit this year" after posting a £3.8m loss last year.
Page said: "That is a significant turnaround and now it is about building on the sales growth because we have achieved that with sales that have been slightly negative in the whole year."
Sales down
The full-year expectations were unveiled as the retailer reported its fourth-quarter results. In the quarter ending April 18 Carpetright increased like-for-likes by 2.4% in its European operation.
However, total sales decreased 0.7% and when currency movements are taken into account they fell by 12.6%. Carpetright now has 137 stores across Europe, compared with 142 stores in the same period last year.
Carpetright chief executive Wilf Walsh said that "after a few lean years" the retailer's performance is being boosted by a renewed confidence among staff.
Walsh said: "A bit of success breeds confidence and gets people motivated."
The carpet specialist has also been improving sales momentum in the UK.
Like-for-likes in the UK increased by 10.5% during the period on the back of promotions and its interest-free credit offer, while total sales rose 9%.