Card Factory's management are selling 7.4 million of their shares just over a year after floating the company on the London Stock Exchange.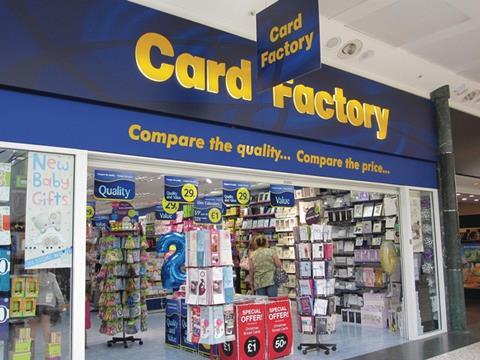 Chief executive Richard Hayes and chief financial officer Darren Bryant are among those offloading shares.
Hayes will retain 13.1 million shares, or 3.8% of the share capital, in the retailer, while Bryant will keep 6.4 milliom shares, representing a 1.9% stake of the issued share capital.
Under the agreement of the placing, which will be managed by UBS, they have agreed to not dispose of any further shares in the company for at least three months.
Pricing and allocations of the shares being sold will be revealed, "as soon as practicable following the closing of the books".
After Card Factory's £766.6m float in May last year three Card Factory executives pocketed £54m from selling off shares.
Creative director Stuart Middleton sold £21.7m worth of shares, a third of his stake, and property head Anthony Barraclough sold half his stake to earn £18.5m, while Hayes banked £14m.