Card Factory boss Richard Hayes has said the retailer is open to acquisitions and believes it is in a "reasonable" financial position to make them.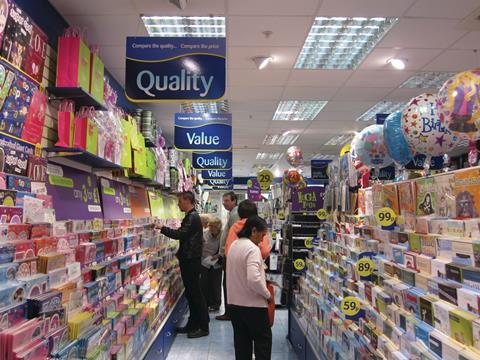 The cards specialist is understood to be interested in upmarket rival Paperchase, but Hayes could not be drawn on whether it was weighing up a bid for its up-for-sale rival.
When asked if Card Factory was in the market for acquisitions, Hayes hinted at potential deals in the future.
Hayes said: "I think if you look at the business historically we have acquired businesses. If you take our online offering Getting Personal as an example, and we acquired our print facility back in 2009. I would not rule anything in and I would not rule anything out."
He added the retailer is in a "reasonable position" to make acquisitions because it has made a significant reduction in leverage, meaning its year-end net debt of £103.6m is equivalent to less than 1.2 times the underlying historic EBITDA.
Hayes added he is pleased with its first set of full year results since floating the company in May of last year.
Hayes said: "You have got different tasks to perform as a listed company and you have to prioritise your time very carefully and we have stayed quite focused on our retail proposition, which ultimately is what we should be doing and the results are testament to that."
Card Factory grew its underlying EBITDA by 9.6% to £88.2m for the year ending January 31. Like-for-likes increased by 1.8% during the period, while total revenues rose by 8.1% to £353.3m.
In its current financial year Card Factory plans to open 50 new stores a year as it eyes 1,200 locations across the UK and Republic of Ireland.
It has not currently got any stores in the Republic of Ireland and Hayes reveals it has not yet launched in the country because of the strong pipleline of stores it has in the UK.