Retail sector excitement including boardroom musical chairs and details of the first IPO in years added some excitement to stores' share prices, which outperformed the market.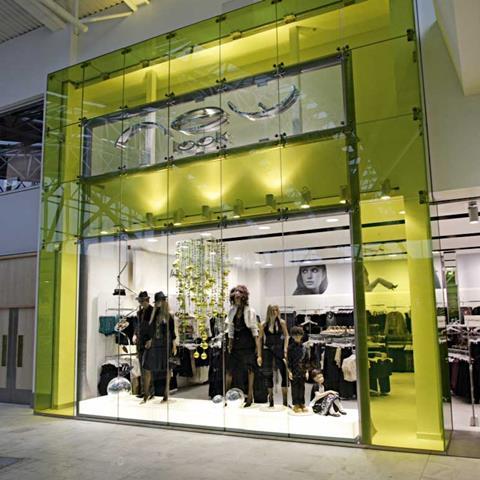 Analysts welcomed the appointment of Dalton Philips to run Morrisons and shrugged off controversy about the scale of his predecessor Marc Bolland's reward package when he joins Marks & Spencer.
New Look is to raise about £650m through a listing on the main market. Shares are being marketed to institutional investors, and research from connected analysts is being circulated on a restricted basis.
New Look sees potential for "significant" UK space growth, international expansion and development of e-commerce as underpinning future success.
The flotation will be a litmus test of investor appetite for retail and progress will be keenly followed by others considering a listing, including DFS, Ocado and Supergroup.
There was also excitement about deal prospects generally. Home Retail Group, owner of Argos and Homebase, rose on gossip that the business could be a private equity acquisition target. According to Société Générale: "There are few better possible buy-outs in the retail sector. While we believe a bid from private equity is more likely, there is sound rationale for a trade buyer - such as a food retailer - seeking to secure market leadership in the UK general merchandise sector."
The latest Kantar grocery data indicated that Tesco has steadied its market share position at the expense of Asda, after coming under pressure last year. Broker Jefferies International said Asda's performance was the weakest of the big four for the third month running and observed: "This is despite the retailer's aggressive pricing moves of early January. Given this momentum, a further step up in trading aggression is a risk worth monitoring."
Bernstein noted Tesco benefited from "easier comparisons as it anniversaries last year's Discount brand launch, and from a step-up in its loyalty card rewards".
Entertainment group HMV's £46m offer for live music specialist Mama went unconditional. Broker Seymour Pierce, advising buy, said: "The transaction represents a good diversification for the company, and there should be a good opportunity to achieve synergies, particularly in ticketing."
Department store operator Debenhams named Nigel Northridge successor to John Lovering as chairman. Broker Shore Capital rated Debs a buy and said: "The recent acquisition of Magasin du Nord, together with the underlying structurally improving UK gross margin story, means that Debenhams is well placed to deliver ongoing double-digit profit growth."