Burberry has reported underlying retail sales rose 8% to £407m during its first quarter, but warned the trading environment "remains challenging".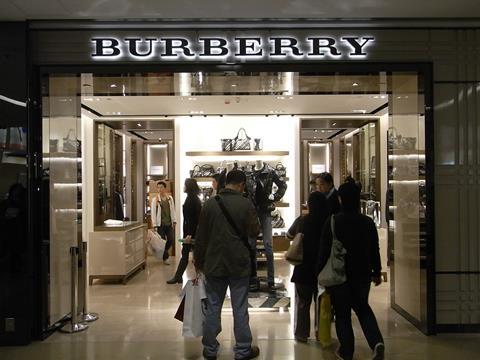 Burberry first-quarter retail revenues rise 8% to £407m
Retailer expects "single-digit" full-year growth
But bosses warn trading environment "remains chellenging"
The luxury fashion retailer said like-for-like sales were up 6% for the three months to June 30, with "double digit" growth in Europe, the Middle East, India and Africa (EMEIA). Burberry highlighted stores in France, Italy and Spain, which benefited from "the travelling luxury customer."
It also reported single digit growth in the Americas, but saw sales decline in Asia with "further deceleration" in Hong Kong. Burberry said that was "a challenging luxury market."
Burberry's digital platforms continued to "outperform", the retail said, driven by mobile sales.
Bosses hailed "ongoing brand momentum" around the world after opening a new store in New York and relocating its shops in London and Dubai during the period. It also launched the My Burberry fragrance in Japan, expanded its Regent Street flagship in London and saw record customer engagement through its digital platforms following an event at its Los Angeles flagship store.
Burberry said that momentum and net new space would contribute to "low single-digit percentage growth" for the full year.
Chief creative and chief executive officer Christopher Bailey said the retailer was "pleased" with its first quarter performance.
He added: "This reflects our ongoing emphasis on serving our customers ever more effectively on and offline, and continued innovation in design and marketing – particularly around the iconic, British-made products that performed so well in the period.
"While mindful that the external environment remains challenging, we will continue to focus on growth opportunities across channels, regions and products, with exciting plans for the year ahead."