Food wholesaler and retailer Booker has reported a rise in total sales and like-for-likes in its first quarter as bosses hailed "good progress."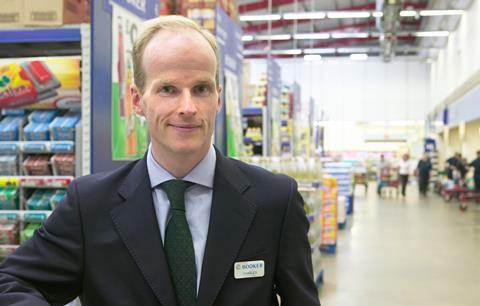 The group, which revealed a deal to acquire Londis and Budgens owner Musgrave in May, saw total sales edge up 0.2% for the 12 weeks to June 19. Like-for-like sales, including its Makro cash-and-carry division, rose 0.4% during the period.
Booker chief executive Charles Wilson said the figures marked a "solid quarter". He added that customer satisfaction "improved" during the period and said the performance was "in line with expectations."
Wilson added: "Booker Group continues to make good progress. Our plans to focus, drive and broaden Booker Group are on track. We continue to enhance choice, price and service for our retail, catering and small business customers."
Booker, which already owns more than 3,080 Premier Stores across the UK, will host its annual general meeting later this morning, where Wilson is due to provide a brief update on the progress of the £40m Musgrave deal.
He will tell shareholders: "As previously announced, the UK Competition and Markets Authority (CMA) is currently considering the Londis and Budgens acquisition and we will update shareholders when the CMA stage 1 review is complete."