Bonmarché like-for-likes slipped 0.7% in the 13 weeks to June 27, an improvement on the fall of 3.3% recorded in the previous quarter.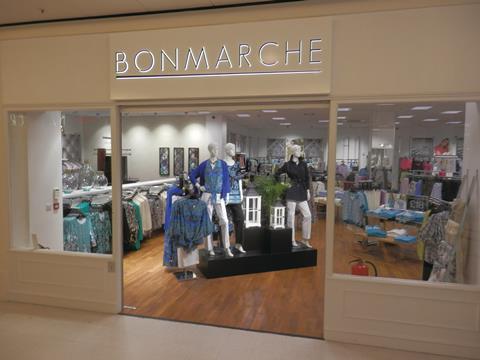 Bonmarche turnover rose 3.8%
Online sales increased 11.4%
New store openings on track
The value womenswear retailer's like-for-likes in stores dropped 1.7%, down on the 13.5% rise recorded this time last year, but an improvement on the 4.7% decline reported in the previous quarter.
Bonmarché turnover was up 3.8%, while online sales increased 11.4%.
Bonmarché said its financial position remains sound and the board's expectations for the full year are unchanged.
Bonmarché chief executive Beth Butterwick said: "We have made a solid start to the new financial year. Our like-for-like run rate shows an improvement compared to the previous quarter, despite inconsistent spring and early summer weather.
"We continue to make progress with the execution of our strategic initiatives. We are listening to our customers' feedback, based on which, our plans will evolve. At this early stage the board remains confident of achieving its expectations for the year."
Encouraging results
Kate Calvert, analyst at Bonmarché broker Investec, said: "Despite tough comparatives and volatile trading conditions in the clothing sector, an improvement in like-for-like sales to -0.7% for the first quarter represents an encouraging start to the full-year ending 2016.
"New store openings remain on track and we expect a return to like-for-like growth in the second quarter as comparatives ease and self-help measures kick in. We continue to see ongoing growth opportunities through online, new space and range and price architecture extension."