Hard-pressed retailers' sales and margins will come under increased pressure as department store chains Debenhams and House of Fraser prepare to launch their summer Sales a week earlier than last year.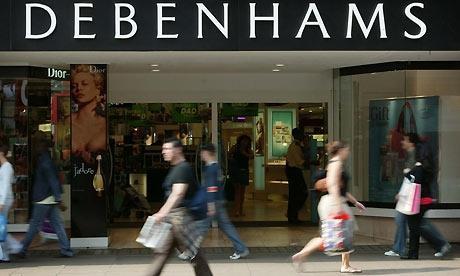 Want to know more?
Visit Retail Week Knowledge Bank for detailed data and analysis
Debenhams and House of Fraser will launch their Sales on Thursday, forcing other retailers to follow suit. John Lewis, for instance, is expected to price match.
The move comes as figures from BDO's High Street Tracker show fashion sales fell by 10.4% in the week ending May 29 - the fashion sector's worst this year.
One department store boss said: "I don't know many that are doing well. You have to follow [Debenhams and House of Fraser]. They are big enough to lead the market."
Fashion retailers have suffered a torrid time recently following a brief uptick in April with the sunny weather, late Easter and royal wedding. The recent cooler weather is thought to have added to retailers' woes as they contend with fragile consumer confidence.
One source said fashion retailers had experienced a pull forward with sales of their summer stock because of the hot April weather but sales had since plummeted.
Retail Week Knowledge Bank director Robert Clark said: "Shoppers got carried away with themselves in April and now retailers are getting back to the new norm, which was outlined at the start of the year. May and the next two or three months look set to be like February and March rather than April."
However, the decision by Debenhams and House of Fraser to go on Sale early is not thought to be a response to poor trading at either. Department stores fare better in poorer weather than their high street counterparts. House of Fraser said this week that like-for-likes rose 4.1% in the 17 weeks to May 28.
One retailer said that while he would not go on Sale next week, he had brought it forward by 10 days from July to clear poor-selling stock.
He said: "Trade has been crap and I expect it to continue to be bad until the end of June. April was good but wasn't good enough."
Another fashion chief said shoppers could be waiting for summer Sales to start.
It is understood Arcadia will launch a 30%-off promotion this weekend on selected brands and then go on full Sale on June 18. Harvey Nichols and Harrods will go on Sale on similar days to last year, on June 14 and June 18 respectively.
The BDO figures also revealed homewares were down 7.7% in the week, and online sales rose just 10%. One source said that while non-food retailers across all sectors continued to have a difficult time, fashion had a particularly poor month in May.