Retailers are set for a late December sales rush with "pent up spending power" poised to help them bounce back from a sluggish November.
Total retail spending during the month – including non-Christmas-related items – will rise by up to 4% on last year's total to about £42.6bn, according to Mintel.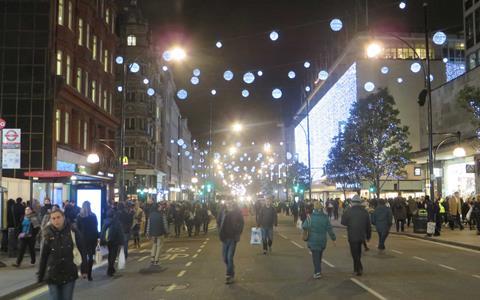 However, predictions suggest value retailers will see more of a boost than their mainstream rivals during the crucial trading period.
Mintel had initially forecast a 2.5% increase on last year's total festive spending spree, but upped their guidance following a Black Friday "damp squib".
Like-for-like retail sales dipped 0.4% in November, according to the BRC-KPMG Retail Sales Monitor, as the promotional frenzy failed to spark a sales boom.
In particular, caution has been expressed over fashion retailers, which suffered another warm autumn and a sales fall last month, according to the BRC.
Bouncing back
Mintel director of retail research Richard Perks said: "The BRC had suggested that people were holding off spending in October ahead of Black Friday, so there's a lot of pent up spending power still there waiting to come through in December."
"The BRC had suggested that people were holding off spending in October ahead of Black Friday, so there's a lot of pent up spending power still there waiting to come through in December"

Richard Perks, Mintel
Analysts at Conlumino predict that retail spending on Christmas-related goods alone will hit £16bn by the end of the year – 1.3% up on 2014.
Hobbycraft boss Catriona Marshall said: "We bounced back really well from Black Friday.
"In our world it's playing out fine and I'm feeling pretty upbeat about it.
"Falling oil prices tend to give consumers confidence. Retailers are in sale mode, there are a lot of bargains out there to be had and people have more money in their pockets."
Value retailers steal share
Discount retailers across all sectors are poised to steal a larger slice of the pie, according to Conlumino.
The big four grocers face a two-pronged attack from cut-price food and general merchandise retailers.
Value players are encroaching on the territory of their pricier competitors as they aim to steal share of the estimated £5bn food, £2bn seasonal non-food market – which include items such as cards and gift wrap – and the £9bn gifting spend predicted this year.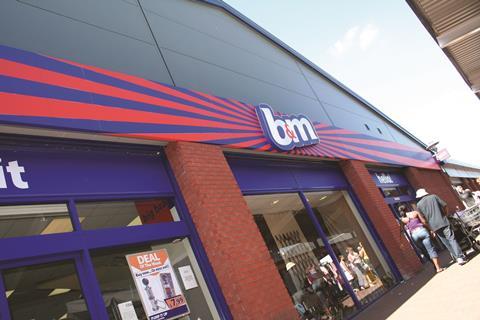 B&M, Poundland and Home Bargains are among those seeking to snap up a greater share of those markets.
Last year Tesco led the Christmas retail market by raking in 16.5% of spend, according to Conlumino. Asda captured 12.1% and Sainsbury's scooped 10.2%, but those shares are also under threat from Iceland, Aldi and Lidl.
B&M boss Simon Arora said the retailer is expecting its best Christmas trading ever, with sales of decorations boosting its performance.
He added: "Black Friday was a lot of unhelpful noise, but we're experiencing a strong finish to the quarter. Last week we did 4 million transactions – an all-time record."
Quality focus
IGD has forecast that seven out of 10 consumers will shop at Aldi or Lidl during the festive season.
Conlumino consultant Greg Bromley said: "Quality perception for the big four has remained static while it has improved significantly for the discounters. People see the quality of Aldi and Lidl food as even better than the big four now."
However, Sainsbury's finance boss John Rogers insisted the grocer was well-placed to take advantage of the trading-up trend.
"We will see people get a big shop in early, but then still top up. Customers will continue to shop around for the best bargains"

Richard Pennycook, The Co-operative
"The core of our strategy is about having a differentiated offer, centred around the quality and range that we have," he said.
"Next year we'll start to see a consumer that becomes more aligned to a differentiated, quality offer and we'll see that emerge over the coming weeks because Christmas is a time when customers typically trade up."
Co-op chief executive Richard Pennycook also sounded a positive note on Christmas.
He said: "We will see people get a big shop in early, but then still top up. Customers will continue to shop around for the best bargains and I think we'll see the benefit of that."