Amazon will continue heavily investing in its Prime service despite revealing another big loss in its first quarter.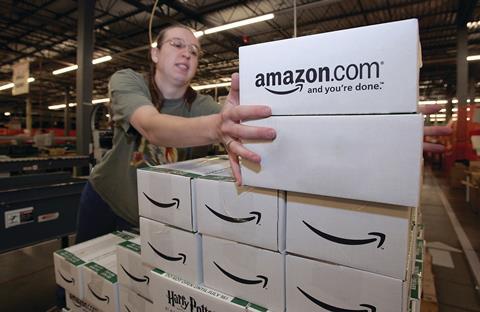 The online giant will roll out its Prime Now service, which offers customers one-hour delivery, to further US cities beyond the seven it currently operates in, and promised "a lot of invention" when it came to the video and music content offered as part of the Prime proposition.
Amazon revealed a net loss of $57m (£37.5m) in its first quarter ending March 31 as its sales surged 15% to $22.72bn (£16bn) during the period.
The ecommerce firm is however reducing its losses as it improves its margins. In comparison it made a loss of $108m (£71.2m) in its first quarter last year.
Amazon chief financial officer Tom Szkutak said he believes there are opportunities for the company to improve its margins over time.
He said: "We are investing time in productivity and that is helping with us with the improvement in operating margins year-on-year."
Szkutak pointed out margins were worse several years ago because it was investing so heavily in its "nascent" Prime business.
However, he added the company is "still investing very heavily" in Prime as it is "growing so dramatically globally".
Amazon was boosted by its cloud computing business Amazon Web Services during the quarter as it broke out figures for the business for the first time.
Amazon founder and chief executive Jeff Bezos said: "Amazon Web Services is a $5bn (£3.29bn) business and still growing fast – in fact it's accelerating.
"Born a decade ago, AWS is a good example of how we approach ideas and risk-taking at Amazon. We manage by two seemingly contradictory traits: impatience to deliver faster and a willingness to think long-term."
During the quarter Amazon also launched its 'dash button', which is a button Prime customers can place in their home and use to reorder household products from brands including Bounty, Huggies and Cloros.