Retail Week looks to the next seven days with updates from Apple and McColl's, plus the latest consumer confidence data all on the agenda.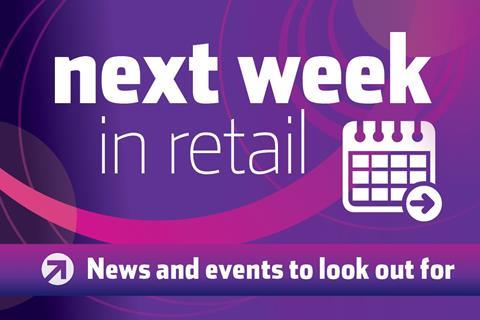 Apple
The technology giant updates the market with its third-quarter trading performance on Tuesday. At the start of this year, Apple warned that iPhone sales would fall for the first time ever in 2016, after sales flatlined in the final quarter of last year. The iPhone accounts for two-thirds of Apple's sales and has been fundamental in making it the world's largest company. Apple posted record profits of $18.4bn (£13.9bn) and sales of $75.9bn in the final quarter of 2015.
Grocery market share
Kantar and Nielsen will both post their latest grocery market share data on Tuesday. Asda has been highlighted as the worst performing supermarket for a number of months, as it continues to struggle amid fierce competition from fast-growing discounters Aldi and Lidl, as well as the rejuvenated trio of the Co-op, Tesco and Morrisons. Overall sales across the grocery sector dropped 0.2% on a like-for-like basis in the 12 weeks to June 19 according to the most recent Kantar data, as prices declined 1.4% year-on-year.
McColl's
The convenience specialist unveils its half-year results on Wednesday, in what will be its first trading update since new boss Jonathan Miller took the reins. Back in March, McColl's reported a jump in full-year pre-tax profits, despite a 0.6% dip in like-for-likes within its premium convenience estate. At that time, McColl's warned that same store sales had continued to fall since the start of its current financial year, which kicked off on November 30, 2015. McColl's has been focusing on changes such as improving its food to go offer, including introducing Subway franchises, and opening in-store Post Offices as it bids to grow sales.
Consumer confidence
GfK will publish its latest monthly Consumer Confidence Index on Friday, which is expected to reveal a slowdown in shopper optimism following the UK's shock exit from the EU. In a special Brexit poll measuring the immediate impact of Britain's decision to leave the Union, GfK found that consumer confidence plunged eight points between June 30 and July 5, marking the sharpest decline since December 1994. Retailers will be hoping that the figures reflecting the entire month of July provide a more positive outlook.