This week brings another busy week of updates with Ocado, Conviviality, Joules, Carpetright and ScS all reporting.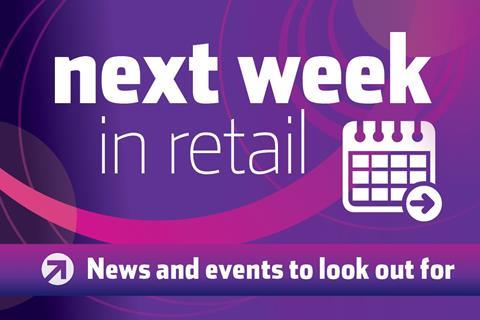 Ocado
The grocery etailer reports full-year figures on Tuesday. Ocado is expected to report a third consecutive year of profits. But a question mark still hangs over when the etailer will update on a long-awaited international deal.
Conviviality
The Bargain Booze and Wine Rack owner unveils its latest trading update on Monday.
Conviviality said like-for-like retail sales across the two fascias fell 1.7% during the 26 weeks to October 30. However, the business hailed "strong" performance of stores that opened since 2012, which registered a 1.1% uplift in like-for-likes.
Conviviality's total sales grew 2.7% to £189m – up from £184m during the same 26-week period last year – and the City will be seeking signs it can continue that momentum.
Joules
The fashion retailer reveals its interim results on Tuesday. Joules, which listed on AIM last year, said in a pre-close update that it expected to post a 16.2% hike in sales during the 26 weeks to November 27, as increasing store and customer numbers drove growth.
Its performance over the festive season also impressed, as retail sales climbed 22.8% in the seven weeks to January 8.
Carpetright
The floorings specialist updates the market with details of its third quarter trading performance on Tuesday, seeking to bounce back from a difficult first half.
Carpetright's pre-tax profit slumped 42% to £4.1m in the 26 weeks to October 29, as UK like-for-like sales dropped 2.9%.
The retailer's boss Wilf Walsh insisted that the 49 stores Carpetright upgraded during the period recorded stronger sales than the rest of its store estate, prompting plans to refurbish its entire store portfolio by 2018.
ScS
The furniture and upholstery retailer posts a trading update on Tuesday. Ahead of its AGM last November, ScS hailed "a good start" to its current financial year after like-for-like order numbers jumped 5% in the 16 weeks to November 19.
Despite solid trading during that period, the business – which reached the 100 store mark on Boxing Day – warned that it faced "very strong comparatives" during the remainder of the financial year.
It swung back into the black during the year to July 30, 2016, recording a pre-tax profit of £10.9m.